Learn how to pair Apple Pencil and set up the stylus with your iPad.
By Elisabeth Garry Mon, 12/06/2021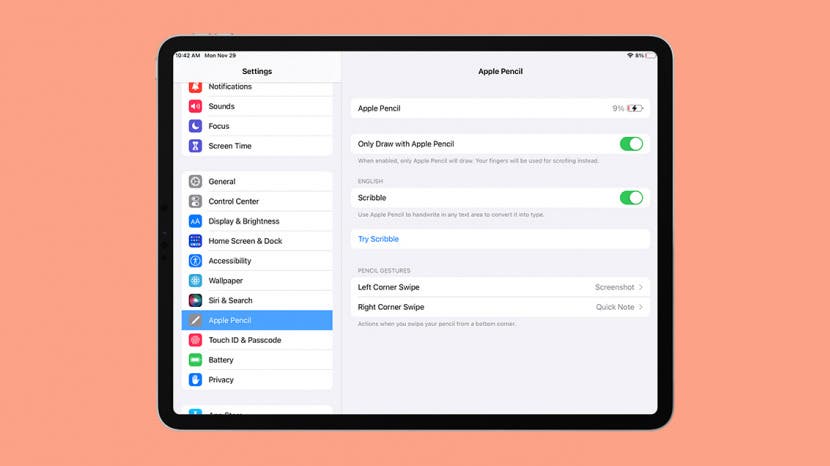 If you have a brand new Apple Pencil, you may be wondering how to connect your Apple Pencil to an iPad. When you pair an Apple Pencil to an iPad, you can draw, write, and perform many different gestures with it. In this article, we'll show you all about how to set up an Apple Pencil.