by: Paul Horowitz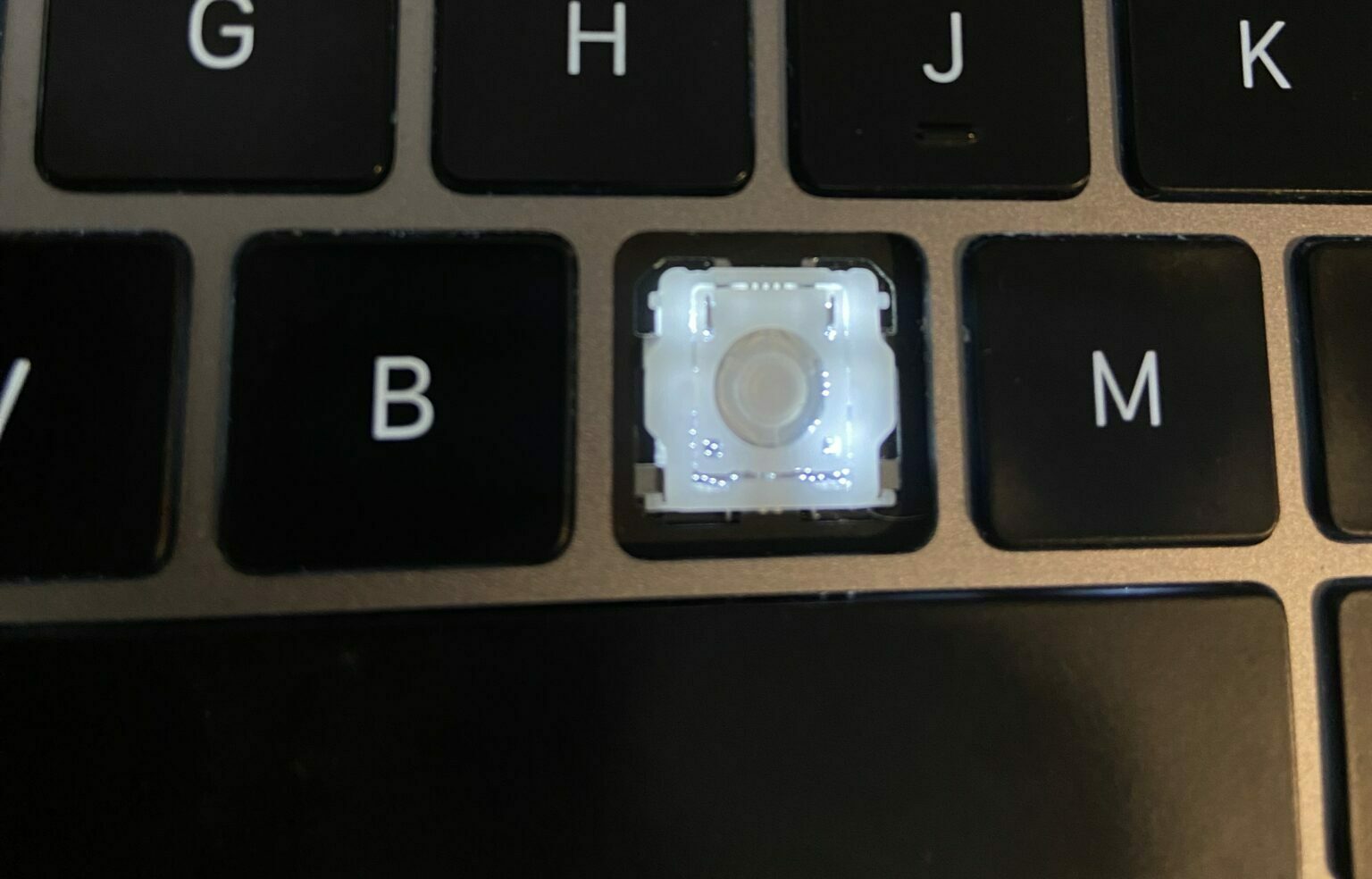 After a long run with the so-called butterfly keys, Apple redesigned the keyboards and key mechanisms on their latest laptops, including M1 MacBook Pro and M1 MacBook Air and newer models. While these keys are much less likely to jam and get stuck compared to the older butterfly keys, it still happens, where you press a key and it feels stuck, or it doesn't type, or is generally unresponsive.
We'll show you how you can remove a key from the M1 MacBook Pro or M1 MacBook Air keyboard so that you can fix a stuck key.
Warning: This may void your warranty. You should not proceed unless you're confident in performing hardware maintenance on a Mac. You should also not proceed if you're worried about voiding a warranty or damaging your computer. If a key is stuck and your Mac is under warranty, you can get it fixed by Apple instead. This article is really aimed for DIYers who are comfortable performing hardware repairs, and are OK with the risk of potentially damaging their own computer.