Windows is a pretty customizable operating system, which also means that it's really easy to mess things up if you're not careful. Fortunately, PCWorld has just the
article
for you if, say, you let that tinkering freedom get to your head and messed up the registry or 'toolbared' IE to the [seeming] point of no return (just two of the numerous tips in the article).
1. Refresh and Reset-Let's jump straight into the extreme scenario, Windows 8-style. If you've gotten to a truly OS-desperate state, Windows 8 offers 'resfresh and reset' options that work to restore main Windows parts back to their native states. But they are not the same. 'Refresh' doesn't touch your personal files, but rather wipes everything else (i.e settings, apps, etc.) and replaces them with the stock settings and apps that you first got with your PC. 'Reset', on the other hand, is truly the 'last resort' option-it replaces everything you've changed, added, made, etc. with a factory-fresh version of Windows.
2. Resetting IE-Let's say you're the type of person who really enjoys downloading free software. As we've
pointed out before
, download managers often come with PUAs (potentially unwanted applications), many of which install in the form of annoying toolbars and hijacking homepages. Even if they're not malicious, chances are that you don't want them taking over your IE browser. Enter the 'Reset IE' option. All you have to do is click the gear icon on the top right corner of the browser window, select 'Internet Options', click the 'Advanced' tab, and click 'Reset' (you also have the option to Delete Personal Settings by checking the box), and presto...once you close IE and re-open, it should be good as new.
Again, these are only two of the many useful tips Brad Chacos provides in his article so make sure to check it out by clicking the aforementioned link. Also, one thing many PC users still overlook is Internet Security. With today's ever-evolving malware and other threats, it crucial to
keep your personal devices protected
, no matter what OS you're using.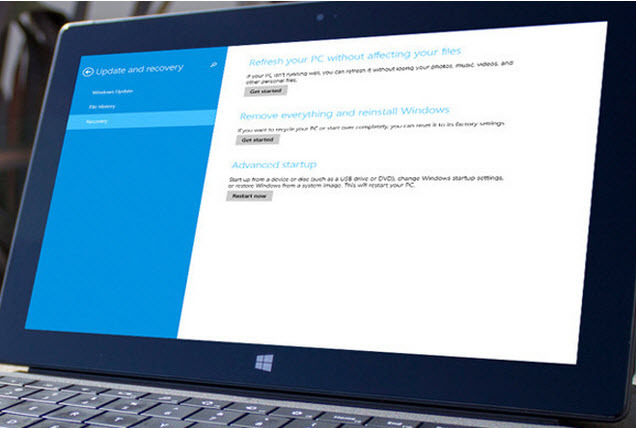 (Source: PCWorld)