How do I install a new key Code?
Best answer by Ssherjj 8 March 2019, 16:04
Hello hjdavid36,
Welcome to the Webroot Community,
Do you already have Webroot installed?
If you have a new keycode, you can activate it as follows:
For Windows PCs .
Open SecureAnywhere (see Using the SecureAnywhere interface).
Click the gear icon next to My Account.
Enter the new keycode in the box on the right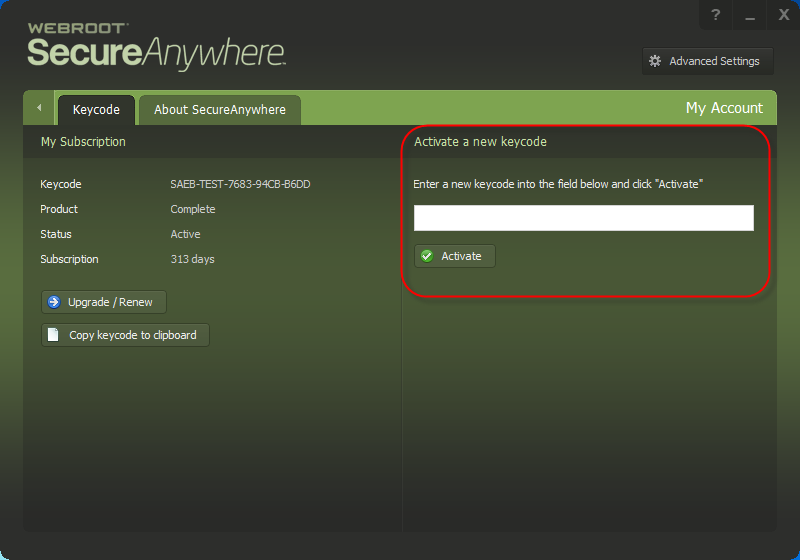 Click
Activate
.
If you have Password Manager then you will need to
Contact Webroot Support
to transfer your passwords to the new keycode.
View original