The
Huawei Ascend Mate
may be built like a linebacker, but it's the custom software interface floating on top of the Android 4.1 Jelly Bean device that can hope to salvage an otherwise blah phablet experience.
With its 6.1-inch screen, the Mate is currently the largest smartphone you can buy -- though
Samsung's Galaxy Note refresh
is rumored to match or surpass even this gargantuan display with its own 6- or even 6.3-inch version. The Mate's screen is easy to read, yes, but it's also lower-resolution than I'd expect for the size. Furthermore, it creates an unwieldy device that made typing and photography awkward -- and you can just forget about carrying this hulk around in your pocket all day.
Its specs may have been on the higher end of the scale in January when Huawei first announced its Mate, but anyone looking for a supersize smartphone today should look elsewhere, or wait for future options.
Read here.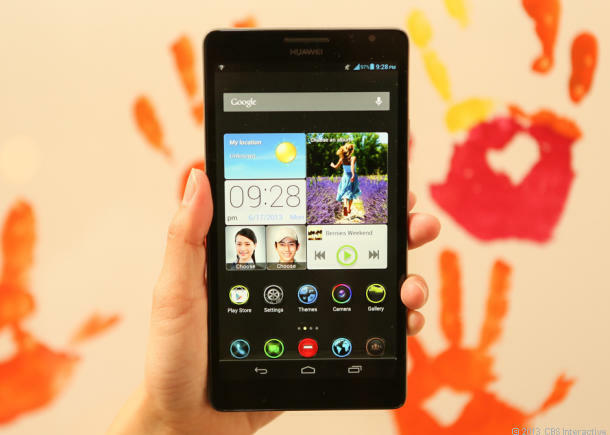 If you've got small hands, the enormous Huawei Ascend Mate is all thumbs.