macOS Big Sur 11.2.2 Update Released, Prevents USB-C Dock Damage Issue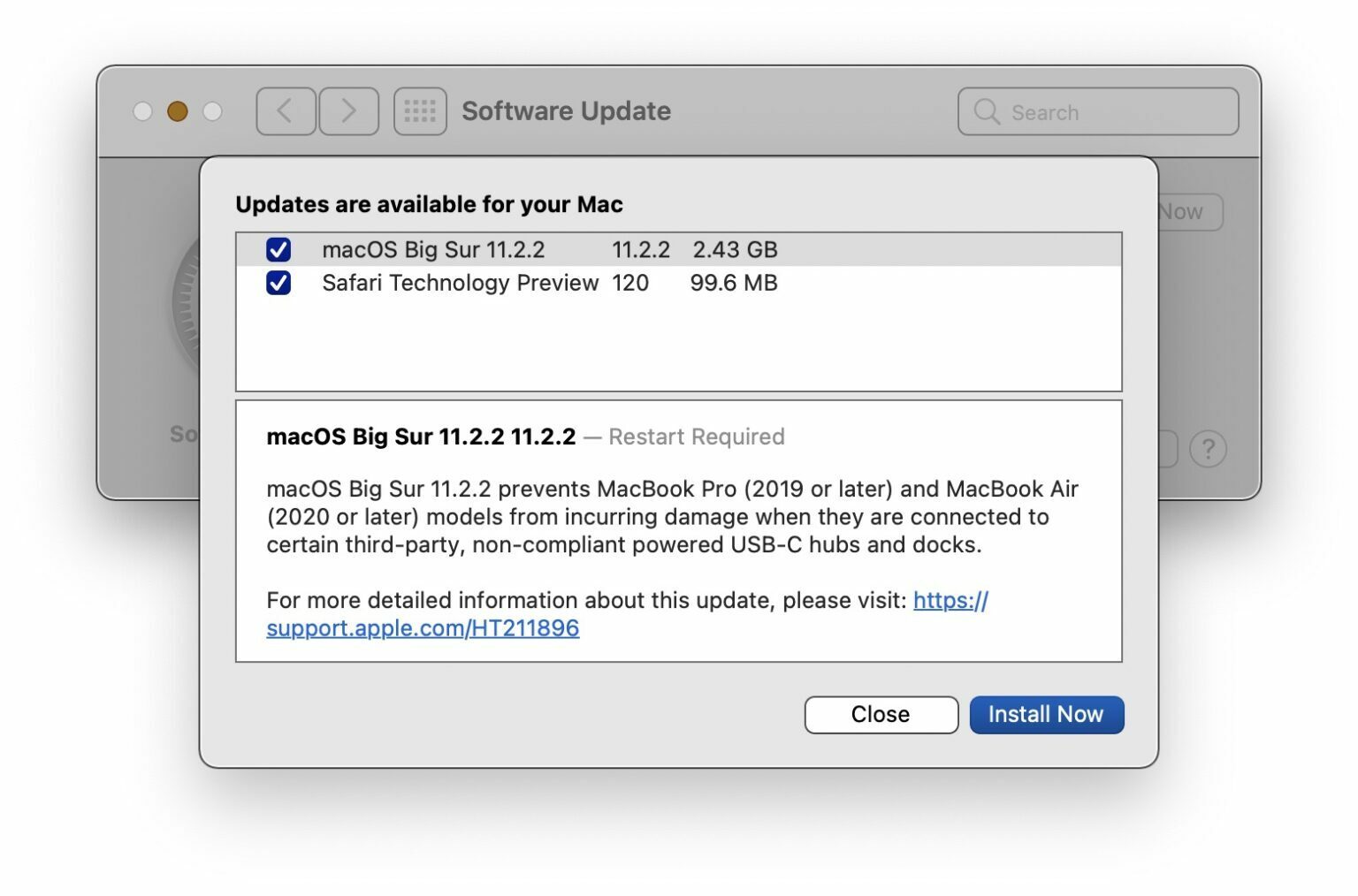 Apple has released macOS Big Sur 11.2.2 for Mac users, the update aims to prevent damage to newer MacBook Pro and MacBook Air models that when using some third party USB-C hubs and docks.
Due to the severe nature of the potential problem with MacBook Pro (2019 or later, Intel or M1) and MacBook Air (2020 or later, Intel or M1), it is recommended for owners of those machines to install the 11.2.2 update, particularly if they rely on USB-C peripherals, docks, hubs, or powered dongles.
The macOS 11.2.2 update does not appear to include any other updates, changes, bug fixes, or security enhancements.