Microsoft is delivering Skype to Outlook.com users' inboxes.
A preview, which combines the video chat and messaging service with the tech giant's free e-mail service, is being introduced now to users in the U.K. and will be rolled out to users in the U.S. and Germany "in the coming weeks." Further international expansion is expected this summer, the company announced Monday evening.
Microsoft promotes the integration as "less typing, more talking":
"Even with the best email service, sometimes text isn't enough," Simon Longbottom, Skype's director of global marketing, wrote in a
company blog post
. "We all face those situations where it's just easier to jump on a call to talk something through. Sometimes that quick call can accomplish more than a long email reply. That's why we are bringing Skype audio and video calling to your Outlook.com inbox."  
Read
here
.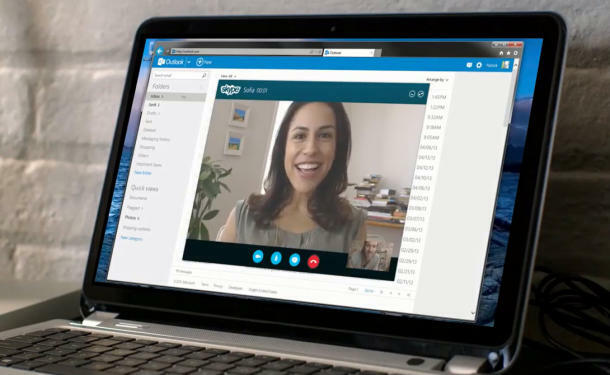 Look! It's a Skype window right there in your Outlook.com inbox.