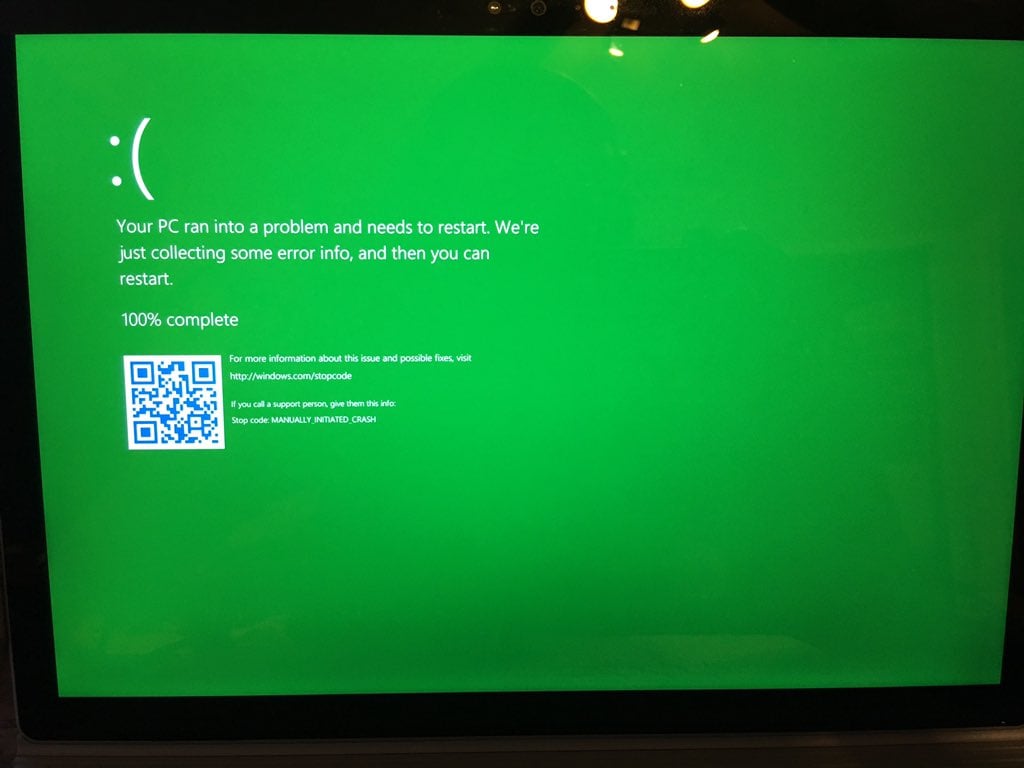 Windows 10 Insider builds will now feature a Green Screen of Death (GSOD) instead of the classic Blue Screen of Death (BSOD) error page we have all become accustomed to.
The change was
teased
on Twitter by Matthijs Hoekstra, Senior Program Manager for Windows Enterprise Developer Platform, and spotted by a user that goes by the nickname of
Chris123NT
.
According to Hoekstra, only Windows 10 Insider builds will feature the green error screen, while stable Windows 10 versions will continue to use the classic blue-themed error page.
Full Article