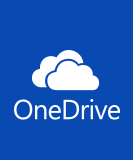 By
Gregg Keizer
June 23, 2014 01:28 PM ET
Quote:
"Computerworld - Microsoft today announced it would double OneDrive's free storage space for consumers to 15GB from its previous allowance of 7GB.
The expansion of the free tier, and other changes to OneDrive, will take place in July.
Microsoft's moves come as all the major players are scrambling to offer customers more for less. Earlier this month, Apple said it would cut prices by up to 70% for paid iCloud plans. And last week Amazon said that users of its Fire phone would have an unlimited amount of storage for photos taken with the device's camera."
Full article at ComputerWorld