I can just imagine the chaos as some people try to remember how to turn the lights on manually.
Desperate punters forced to twiddle their knobs manually for hours worldwide
By Kieren McCarthy in San Francisco 27 Jun 2018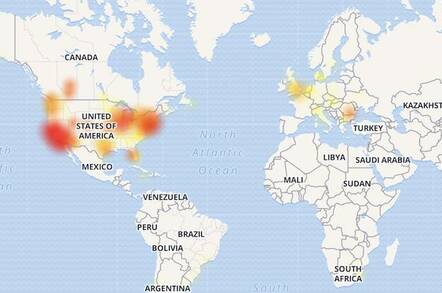 Red marks the not spot ... Downdetector.com's outage map today for Google HomeGoogle's entire Home infrastructure has suffered a serious outage, with millions of customers on Wednesday morning complaining that their smart devices have stopped working.
At the time of writing, the service is still down, and appears to have been knackered for at least the past 10 hours.
Full Article.