Consumers who own tablets running Microsoft's Windows RT operating system will get a new version of the software giant's widely used e-mail program, Outlook 2013 RT, later this year.
At the Computex computer trade show in Taiwan, Microsoft said Wednesday that the e-mail program will be included as part of the
Windows 8
.1 update
announced last month
. Outlook 2013 RT will be available as a free update for
tablets
running Windows RT, the scaled-down version of Windows 8, and will be included in Windows RT devices going forward.
When Microsoft rolled out Windows RT last year, it included other Office applications, such as Word, Excel, PowerPoint, and OneNote, but not Outlook. Speculation mounted in recent months that
the e-mail application was on its way
.
"We're always listening to our customers and one piece of feedback was that people want the power of Outlook on all their Windows PCs and tablets," senior marketing manager Chris Schneider wrote on
Microsoft's Office blog
.
Outlook 2013 RT is slightly different from Outlook 2013. In the version created for the full-featured version of Windows, developers can use tools such as Visual Basic for Applications to write and run macros and other custom programs. But Visual Basic for Applications is not available for Outlook 2013 RT. The RT version of Outlook also does not include data loss prevention capabilities, nor does it support so-called Group Policy Objects, which corporate IT administrators use to centrally manage deployments of Office software.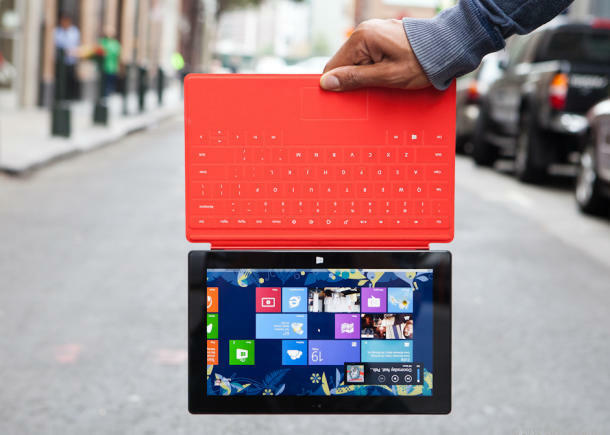 Read
here
.