We're back at RSA! The largest InfoSec conference in the world returned to in-person with spectacular fashion this month and we were glad to be a part of it. We didn't see the same crowds that you would have seen prior to Covid-19 pandemic, but it definitely feels like we're close to getting back to "normal" and will be at full force soon. It was very clear that everyone enjoyed seeing each other face to face again and were craving the in-person engagement that comes with the conference experience. I put together this post to give you a glimpse of what it was like to be at RSA 2022, and it has me even more excited for Blackhat in August.
EXPO HALL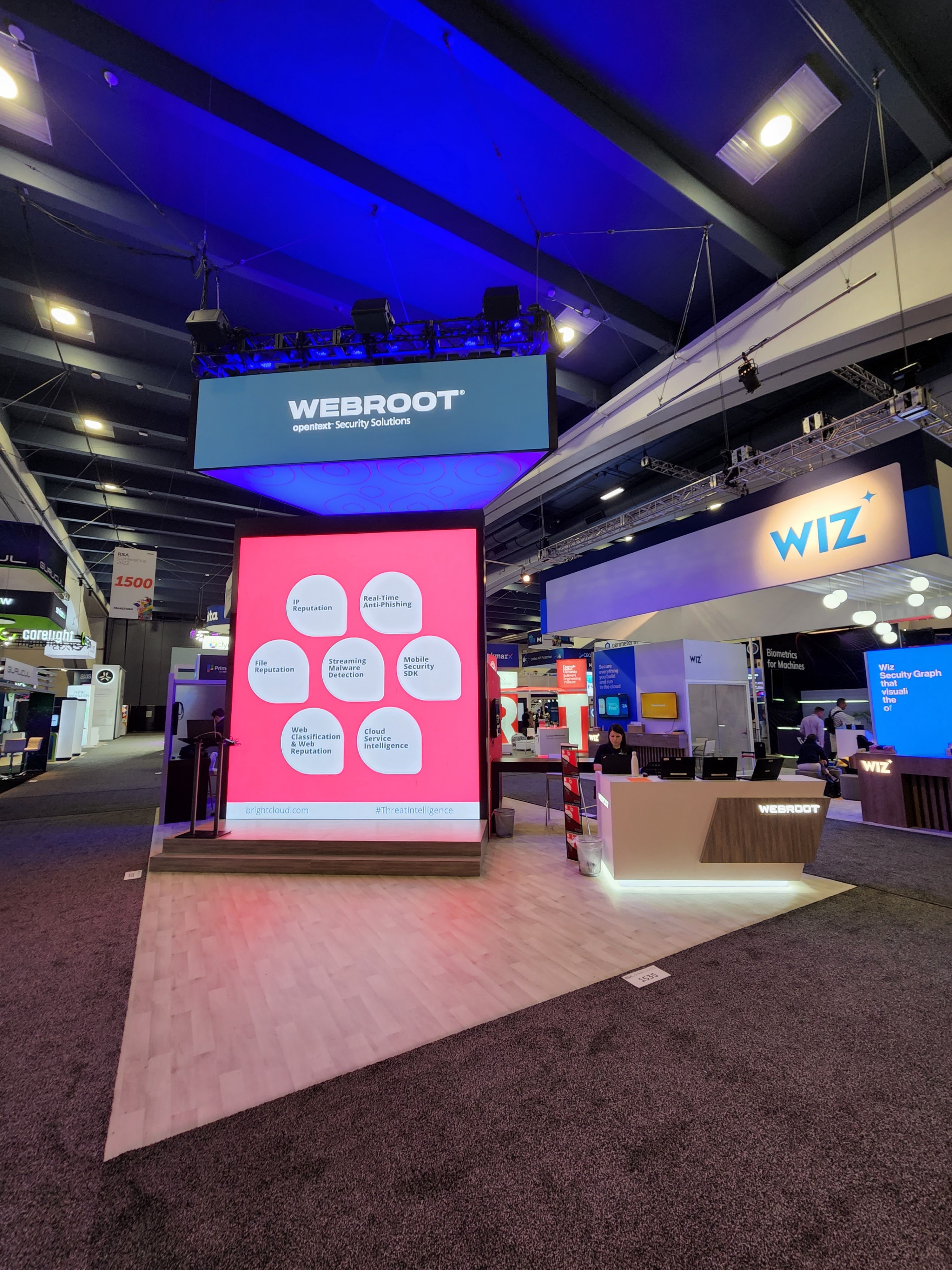 The North and South Expo halls were the same they've always been, but it was good to be back. Our new booth shows off our Webroot and Brightcloud Threat Intelligence platform.
The Booth design was fantastic and had plenty of room for people to watch presentations and multiple private areas for meetings. We even had some passerby notice that their security solutions platform are powered by our BrightCloud threat intelligence💪.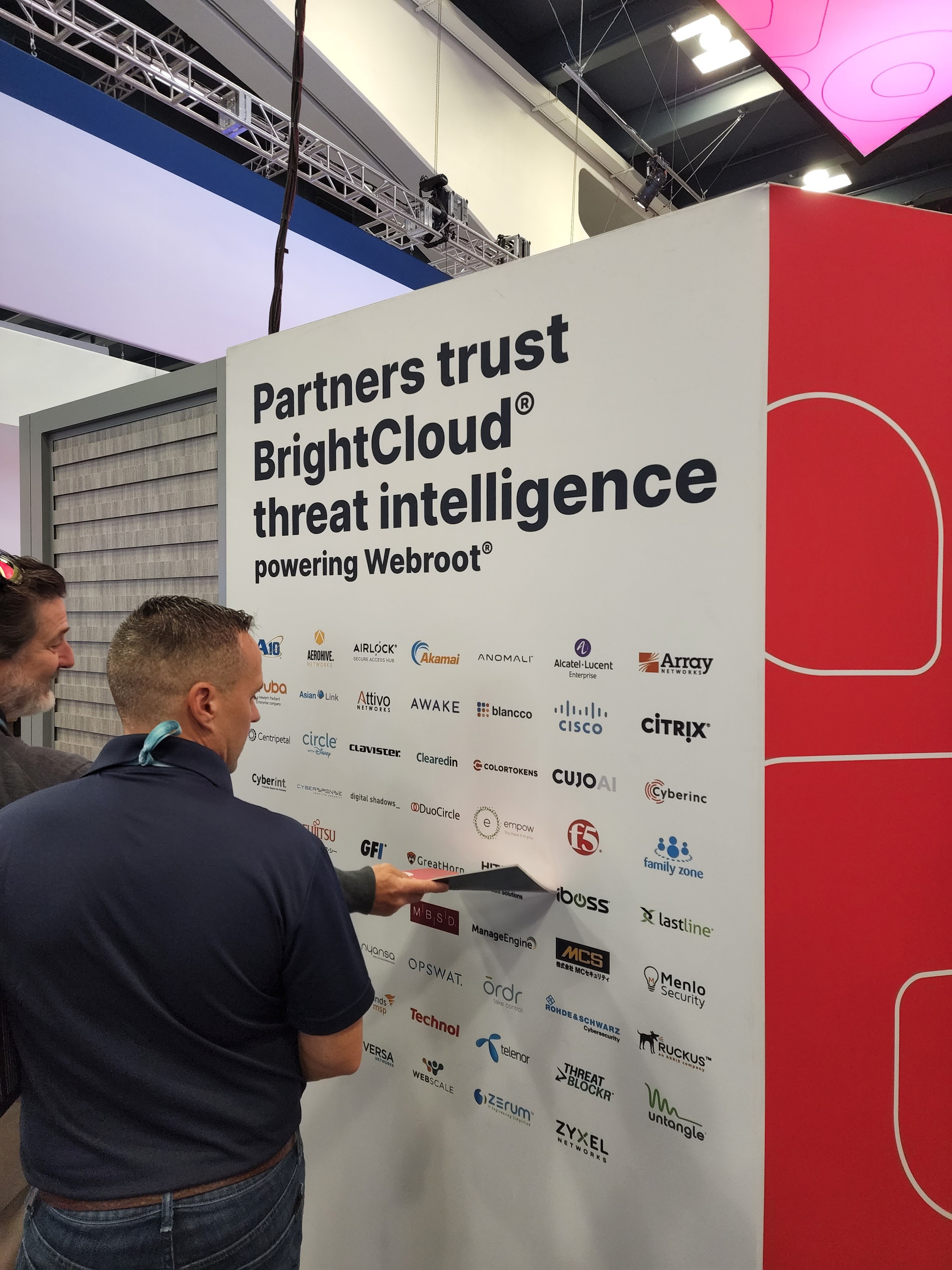 THREAT REPORT
It wouldn't be an RSA conference if we didn't show off our flagship whitepaper at the event. Historically we've always freshly minted these reports specifically to debut at RSA San Francisco, but the event was delayed a couple months so we had these ready to go.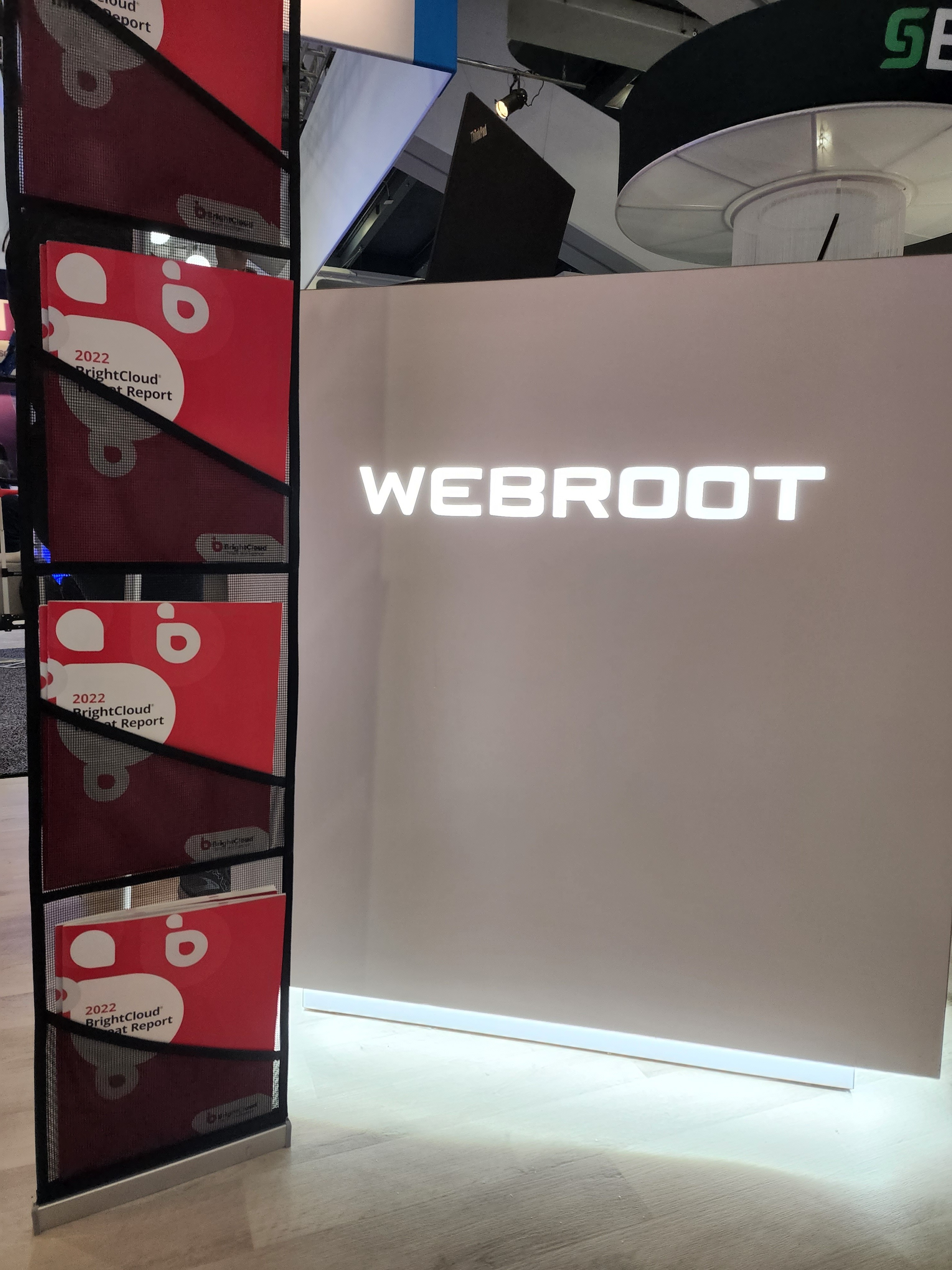 These reports are always PACKED with tons of threat data and trends from the previous year I highly suggest you check it out!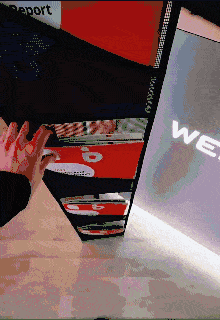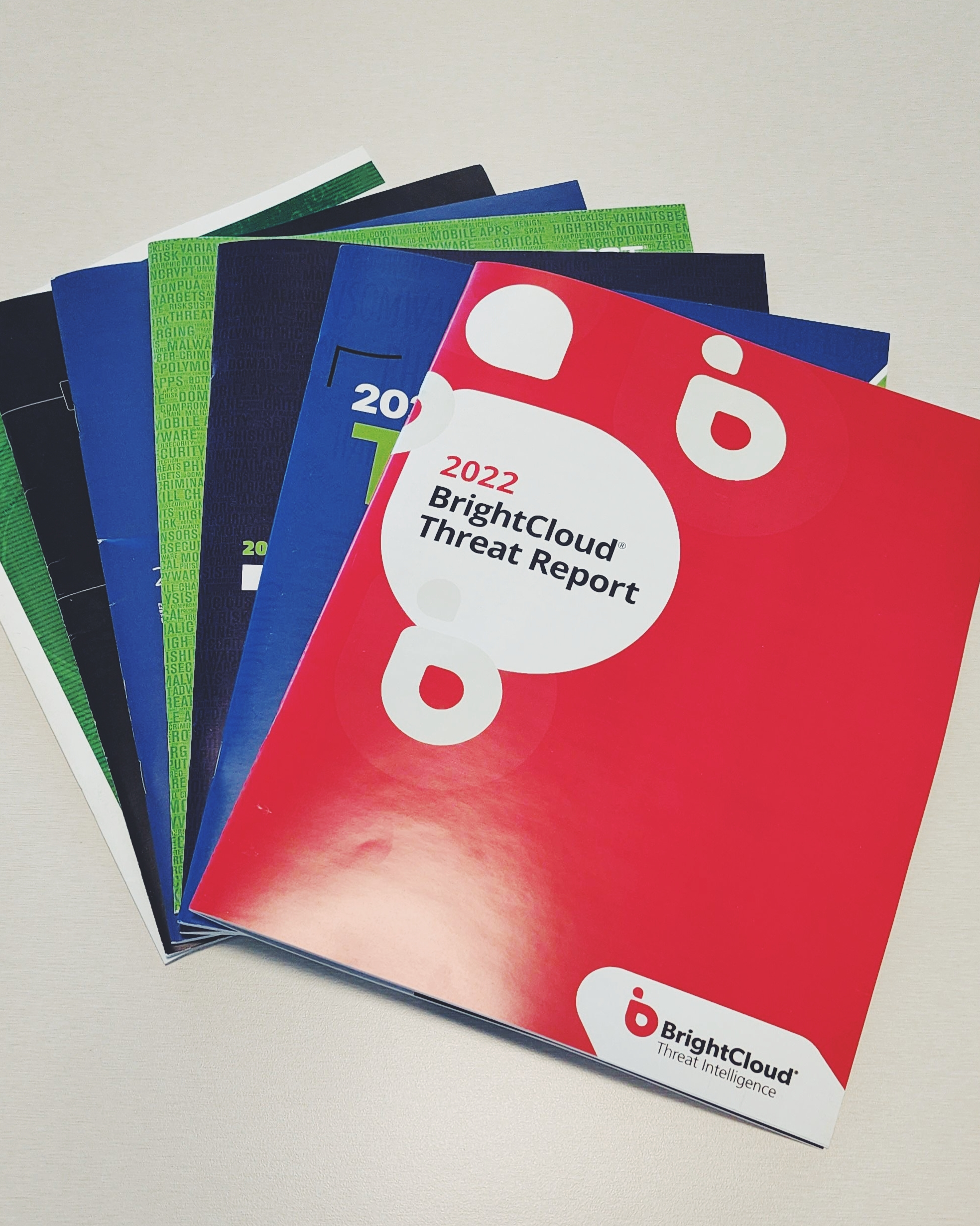 You can be sure that we'll have 2023 Threat Report ready for next years RSAC 😎
BOOTH PRESENTATIONS
Our booth had probably the biggest screen you would find in the South Expo Hall and it's so our presentations could not possibly be missed. We had plenty to share every day of the Expo at RSAC so here are a few of them.
Here is Matt Aldridge presenting 3 Steps to Cloud Application Security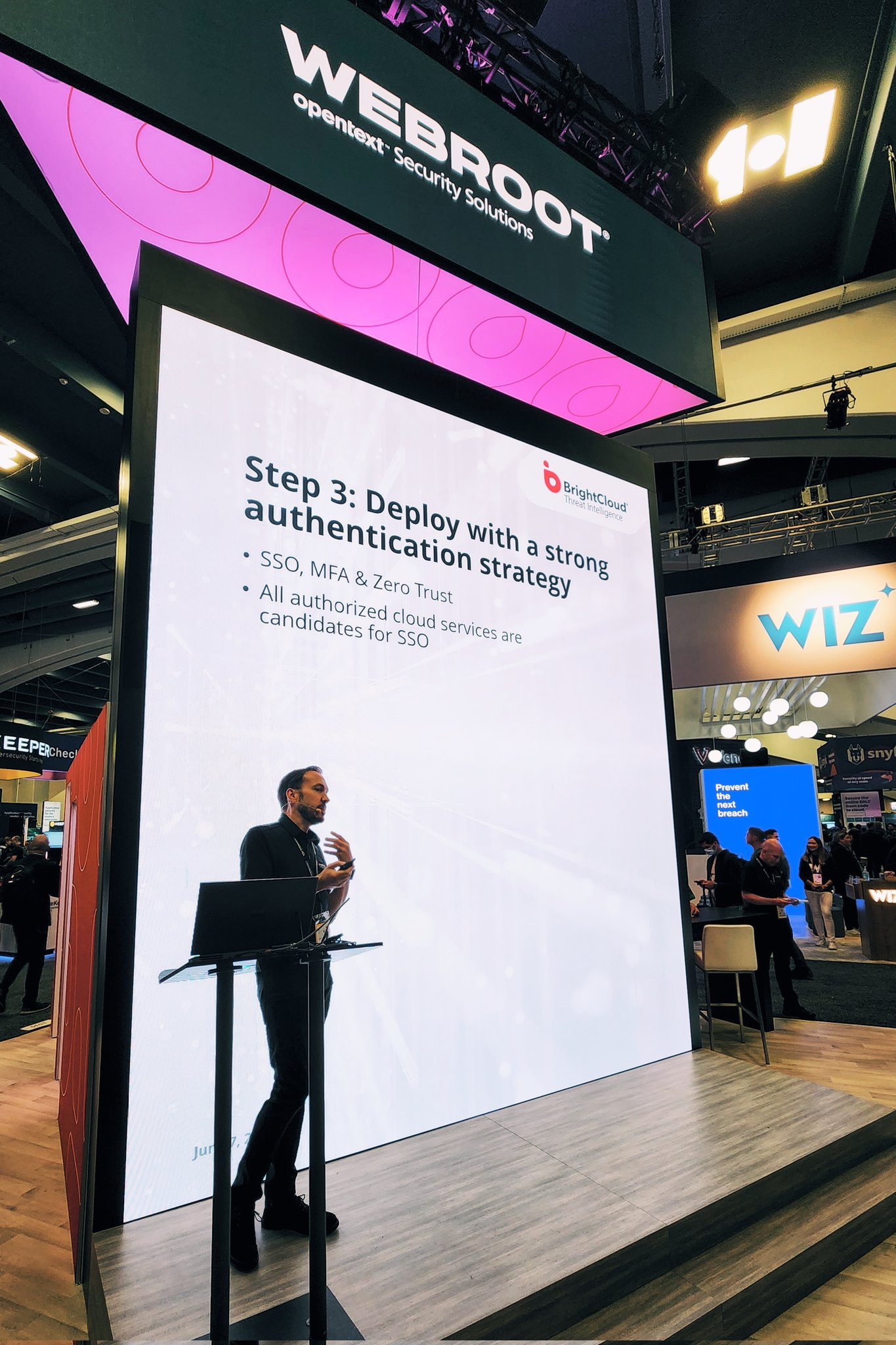 Here is Jonathan Barnett presenting How to Stop DNS Leaks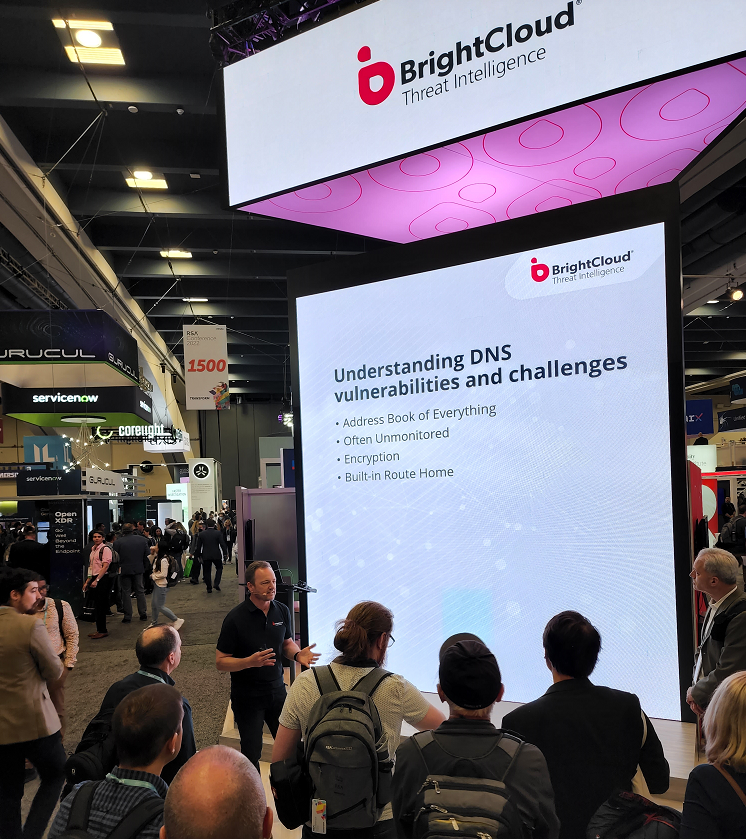 Here is Sam Kumarsamy presenting Should MDR be Part of Your Cyber Resilience Strategy?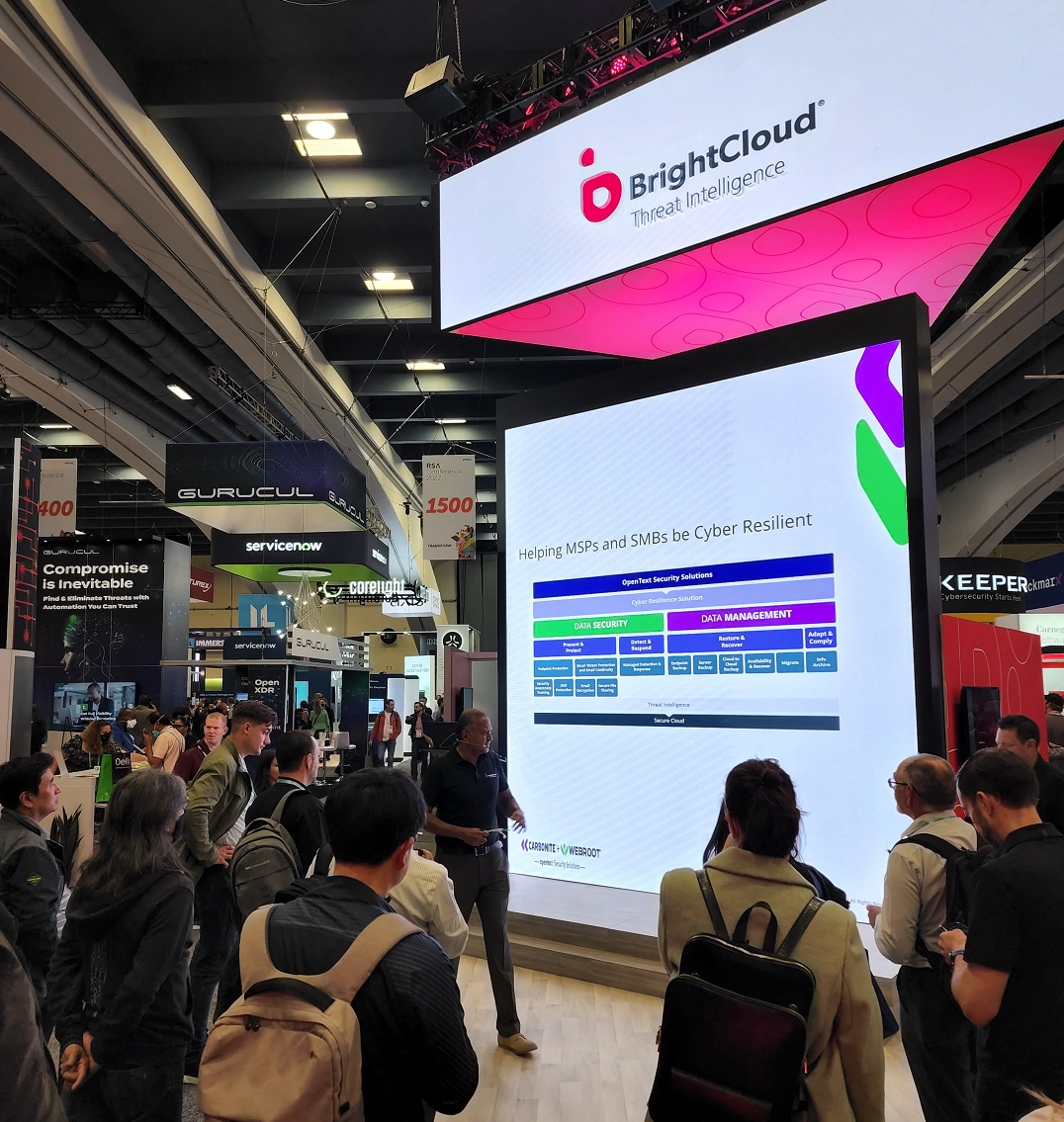 Here is me 😅 presenting the 2022 BrightCloud Threat Report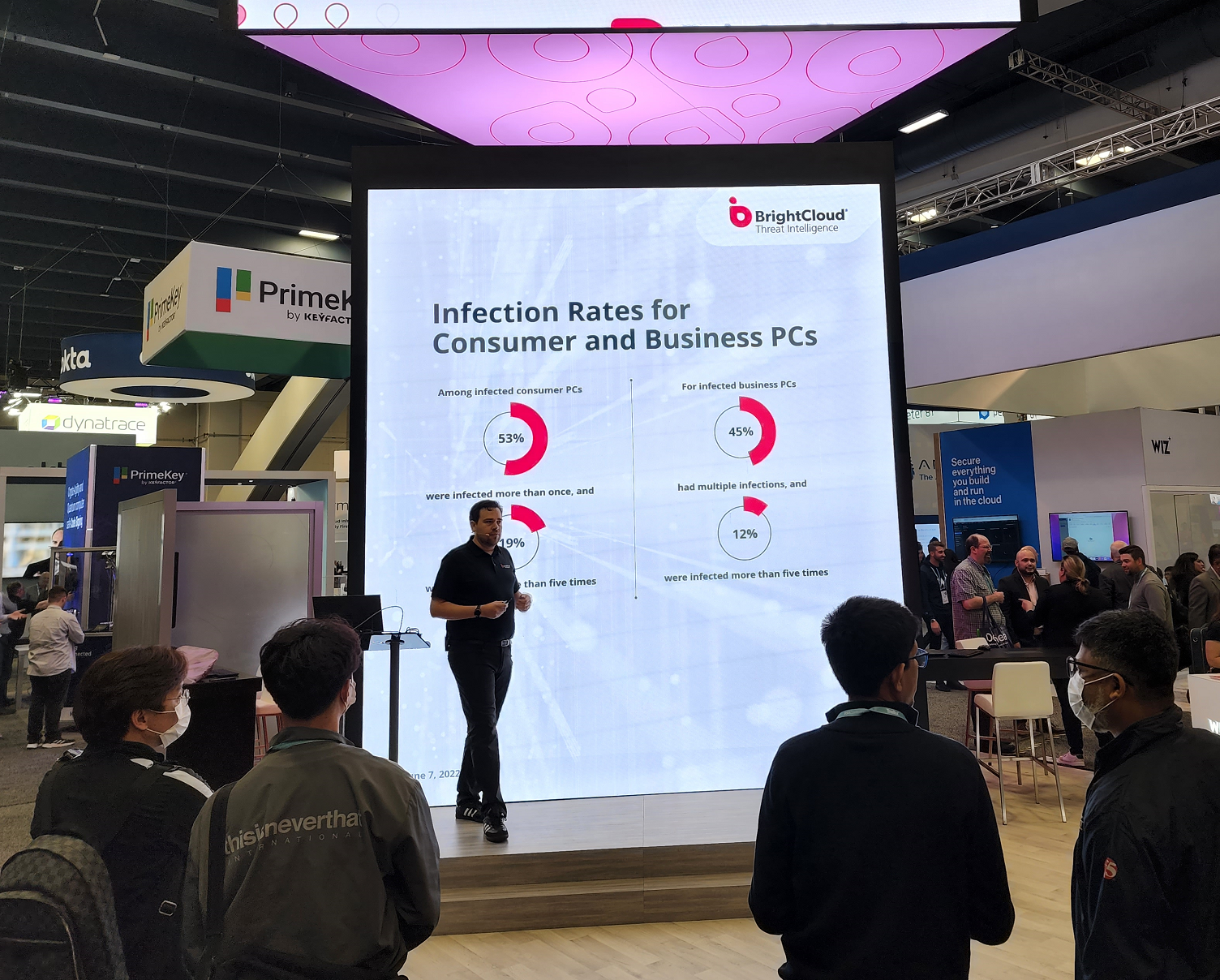 Here is Paul Shomo from OpenText presenting Simulate, Detect and Respond with MxDR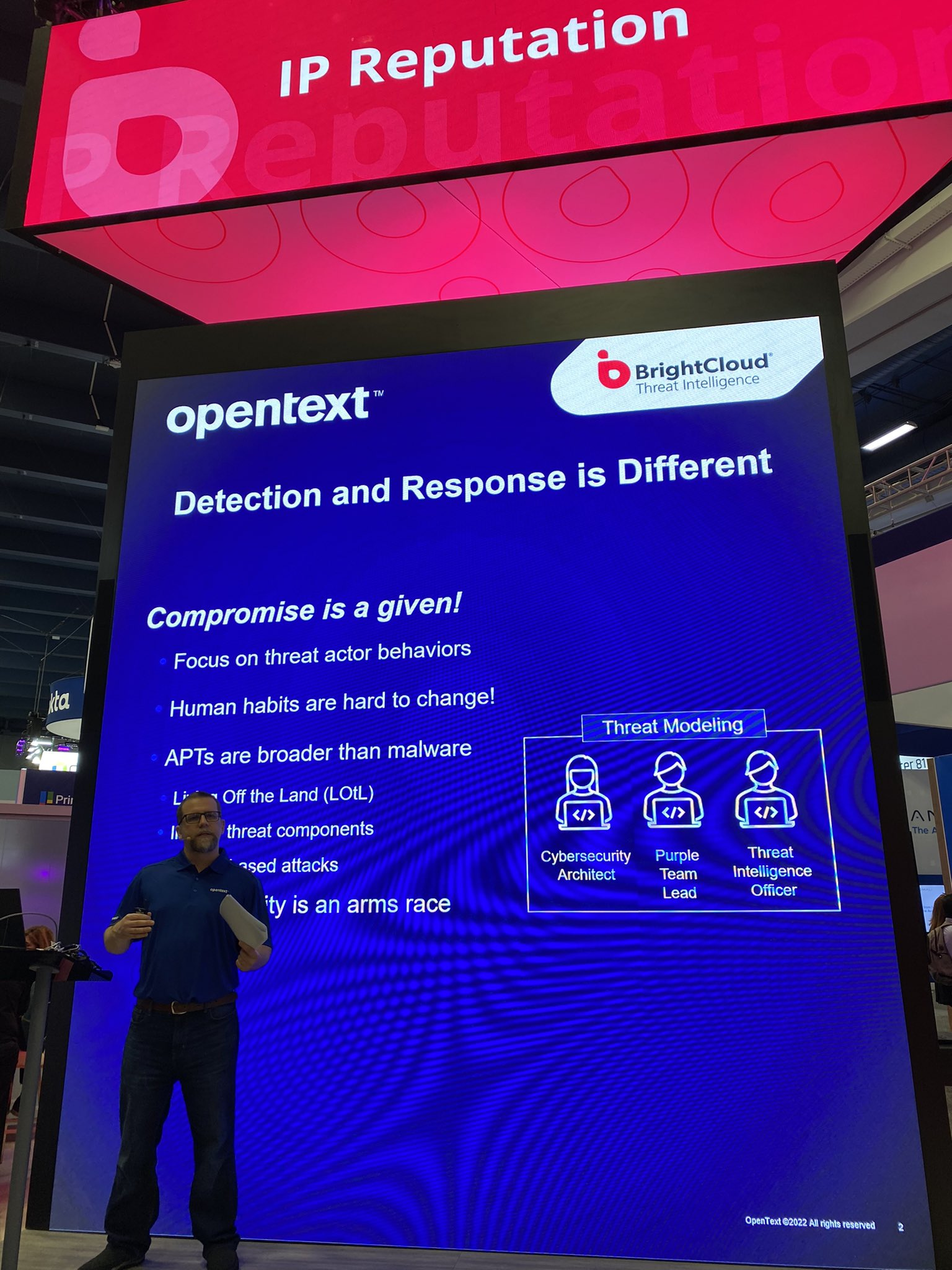 We had so many great presentations that aren't highlighted in this post so here is the presentations schedule in case you're interested about all that was showcased at our booth during RSAC 2022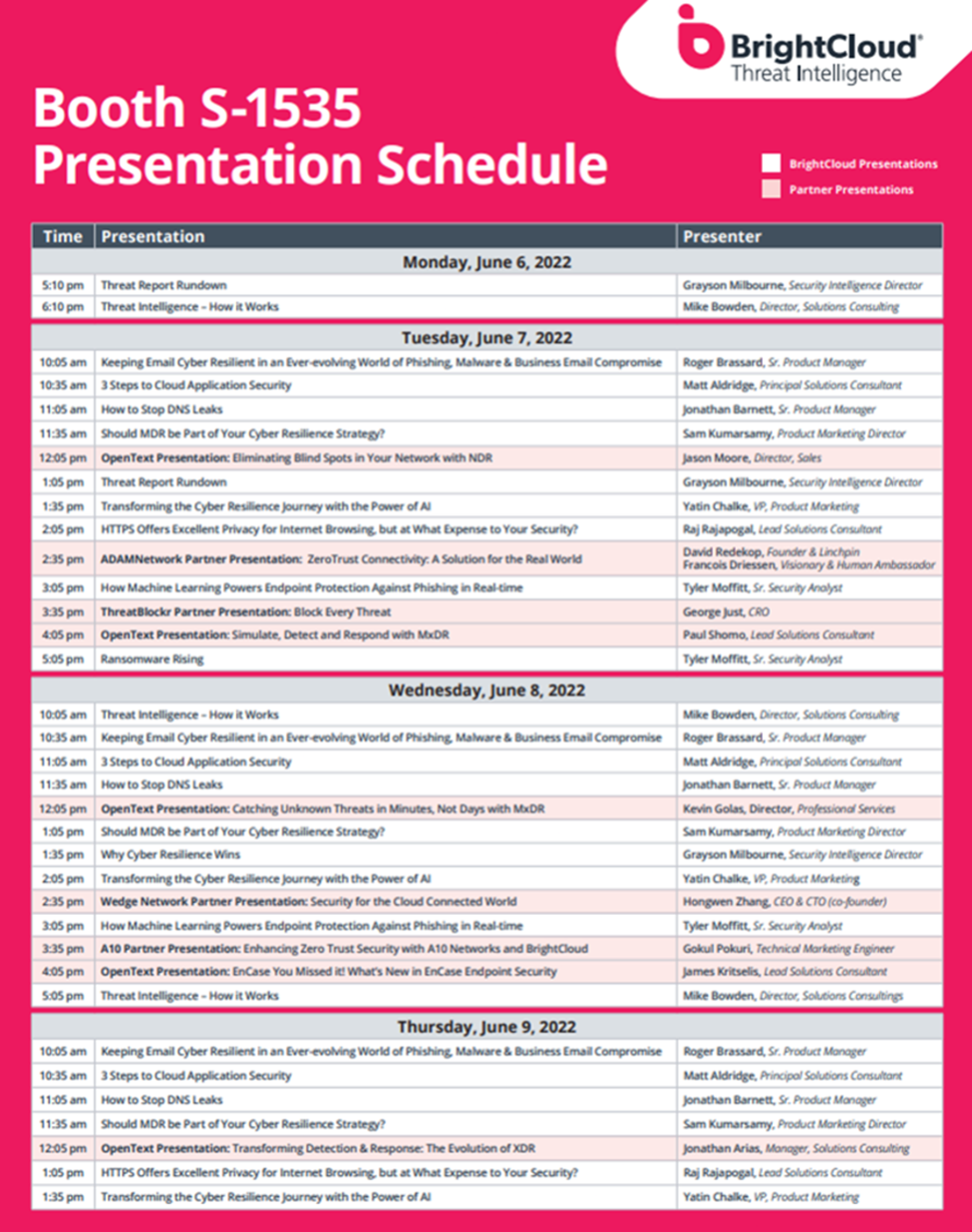 AWARDS
We are also very excited to share that BrightCloud Threat Intelligence won a 2022 Cyber Defense Global InfoSec Award, recognizing our innovation and best solution for Threat Intelligence. Fantastic job team! 👏🎉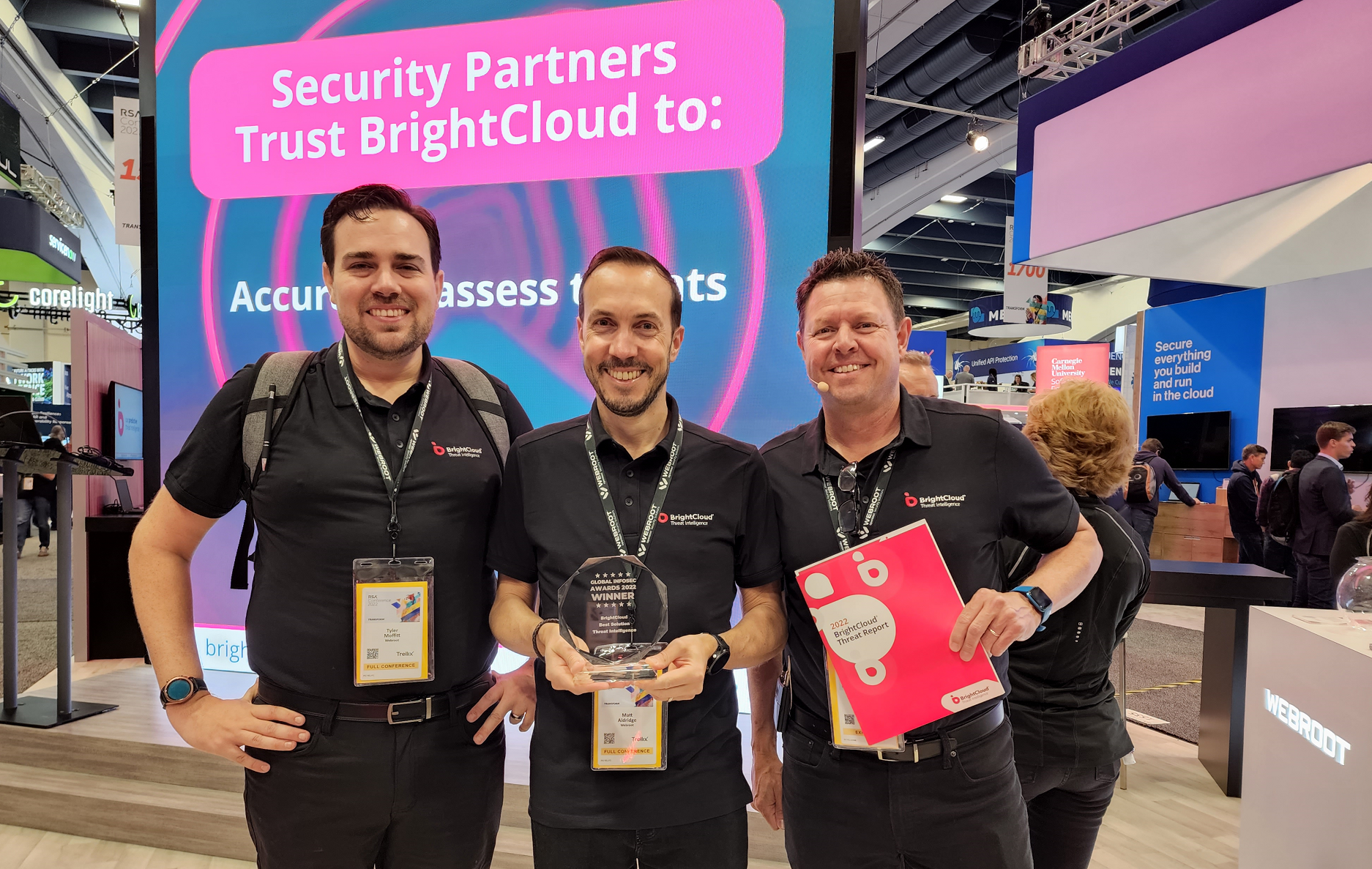 We even had a birthday at the event wishing Michael Neiswender, VP of OEM & API, a very happy birthday! 🎂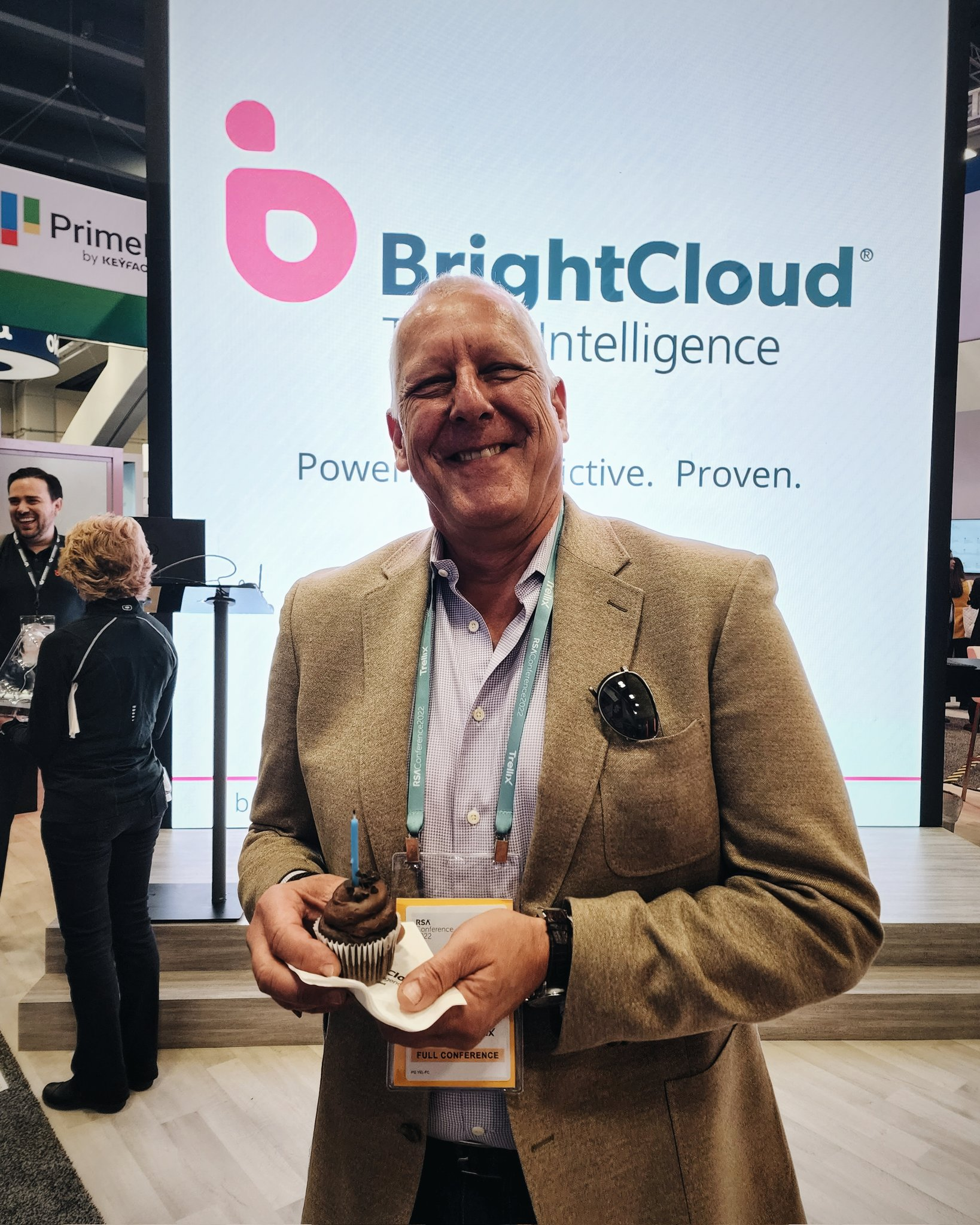 It was so great to be back in San Francisco for RSAC 2022 and we're excited to breathe life back into the conferences we missed so much. 
Have any questions or comments? Let us know in a reply below!