by: Paul Horowitz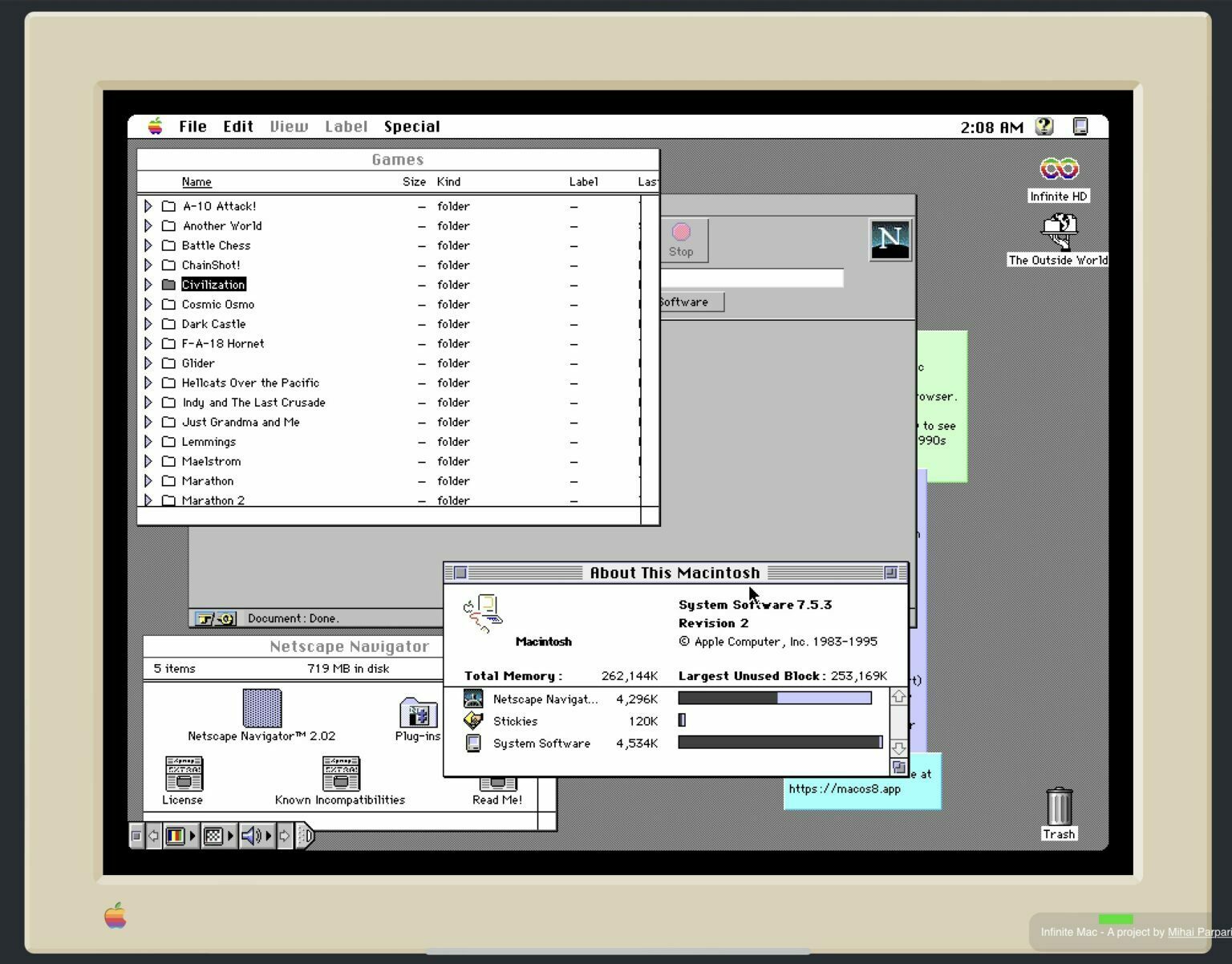 Any modern web browser can now run the retro System 7 Macintosh operating system on just about any device, thanks to the Infinite Mac project.
Infinite Mac offers a browser based 68k Macintosh Quadra emulator that runs impressively well in a browser, allowing you to play old games, run old Macintosh applications, and just have a little fun in a retro operating system.
And perhaps best of all, System 7 running in Infinite Mac allows for persistent storage as well as data transfer to and from the emulated Mac, all by using the shared volume "The Outside World".