[Samsung has absolutely
stuffed
its
Galaxy S4's
13-megapixel camera with settings and modes, but none of that matters if the phone's image quality can't stand up to the hype.
And so, here is a smartphone shootout between the Galaxy S4's top
Android
rival, the
HTC One
, and another beacon of smartphone photographic excellence, the
iPhone 5
.
One important thing to note is that all three phones have very different sensors. The Galaxy S4 hosts a 13-megapixel camera, and the
iPhone 5
has an 8-megapixel shooter. For its part, the HTC One has what it calls an UltraPixel Camera, which is actually a
4-megapixel camera
.
Although there aren't a lot of other specific details available, it's pretty clear that each smartphone camera has different focal lengths.
A note on my methodology: I took all photos at the same time and from the same vantage point. In most cases, I used the camera's automatic mode and kept flash in auto mode as well. I want to show how well the cameras handled the common scenarios I set up without any special adjustments. If you're more photographically inclined, you'll be able to tease out even better images using manual settings and other modes.
Most pictures are resized and cropped; I'll point out if they're crops from full-resolution images. When it came time to evaluate the photos, I called on CNET camera editor Josh Goldman to review them with me. Down the line, Josh plans to put the Galaxy S4 camera through his usual battery of camera tests in New York. For now, though, I hope you enjoy this San Francisco shootout.]  
Read
here
.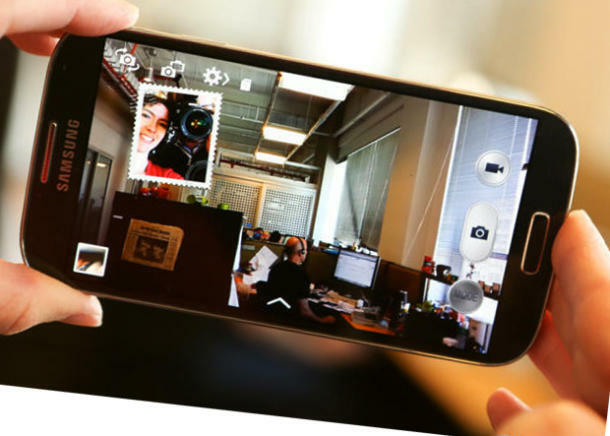 The Samsung Galaxy S4's camera goes for gold.