Yesterday, , I posted a
report of leaked review
about the Samsung's rumored Galaxy S4 before the behemoth electronic manufacturer unveiled the 9-month awaited flagship phone in all of it's glory in NYC. And the rumored review proved to be pretty darn accurate in spoiling the design. Nevertheless, the event still had the world watching. Now, almost a full day after all the major tech reporters got their initial hands-on impressions, I'll break down the specs (now that they are certain).
OS-Android's latest 4.2.2 Jelly Bean
Design-Looks very much like the S3 with a few tweaks: Larger screen (5 inches), higher resolution (1080p), better battery (2,600mAh), less plasticy-feeling plastic, and two color options-white and "Black Mist"
Processors-faster and will vary depending on the market (1.9GHz quad-core or 1.6 GHz octa-core)
Improved camera (13MP rear, 2MP front)
Screen (5-inch HD Super AMOLED display with a 1,920x1,080 resolution and a whopping 441 PPI)
A myriad of new software upgrades and new features (Enhancements to TouchWiz, S Voice, new S Translator, S Health, S Voice Drive, and new 'Smart' features)
Check out CNET's first hand-on review
here
. It breaks down all the new S4 has to offer in much more detail!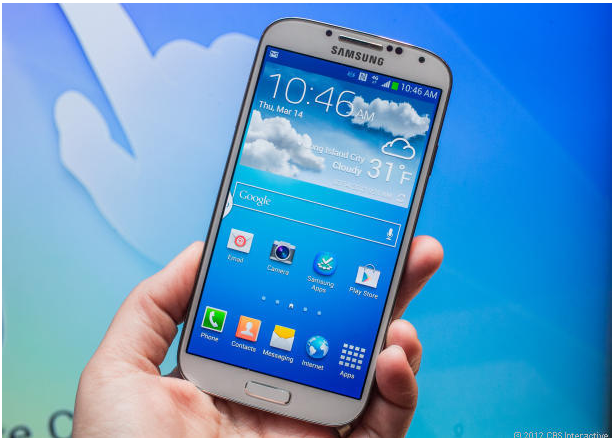 (Source: CNET)