One of my favorite features on the HTC One is its camera. Beyond the picture quality, which is great, HTC really went the extra mile to pack in a bunch of cool software extras.
Two of these extras that really caught my eye are called Sequence Shot and Zoe, and you can see them in action in the
above video
.
Using the Sequence Shot feature allows you to composite multiple images into one picture. The trick to this one is to hold still and fire off a bunch of snapshots by holding down the camera button. This will create a self-contained batch of images which you edit with the Retouch option, selecting Sequence from the submenu.
After the HTC One does a little processing, it will give you a composite of what it thinks are the best photos to make up your sequence. By tapping the photos on the bottom, you can take them in or out of the sequence. When you have it the way you want, tap the Done button, then tap the little dots at the top for the menu and select Save.  
Read
here
.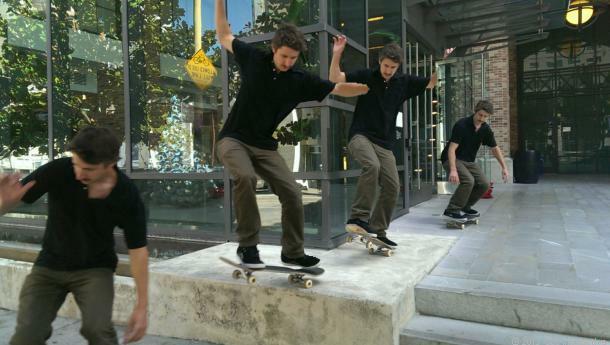 Using the HTC One's Sequence Shot feature to capture a sequence of action in one shot.