Tech experts have accused Apple's new software of being designed more for its critics than its army of loyal fans.
The bold redesign, which scraps Apple's iconic style in favour of a more generic Android look, was called 'almost unrecognisable' by Jan Dawson, analyst at IT research firm Ovum, and will 'disorientate' customers in a bid to prove the company can still innovate.
Others hailed the redesign as being a step too far with Paddy Smith, online editor at Stuff.tv adding he hoped the 'the biggest update to iOS since iPhone won't also prove to be its most controversial.'
GameSpot UK's Mark Walton even accused Apple of going on the 'defensive' during its keynote speech at its annual WWDC and said the changes show criticism about the company's supposed lack of innovation since Steve Jobs died had finally got to it.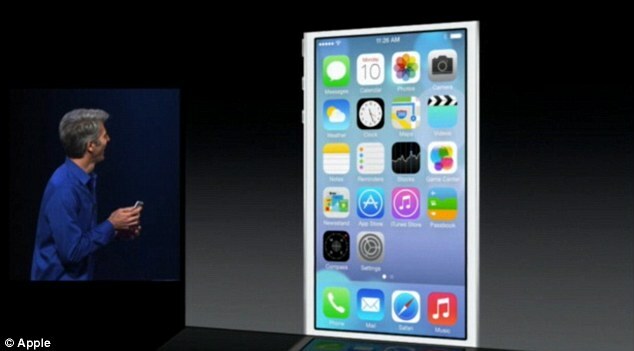 The new iOS 7 software has fewer textures and a more monochrome look compared to the gradient textures seen in iOS 6. This design overhaul has been criticised by tech experts who claim the new software is 'almost unrecognisable' and looks like Android
Read
here
.