The Telepathy One is no Google Glass. And supposedly, it's not trying to be.
Demonstrated at an event in New York City, the Telepathy One is a wearable headset developed in Japan, intended on being part of the very same emerging industry as Google Glass. It has a built-in camera and floating microdisplay, much like
Google Glass
and the
Vuzix M100 Smartglasses
. The biggest difference between it and Google Glass, besides specs, might be one of scope.  
Read
here
.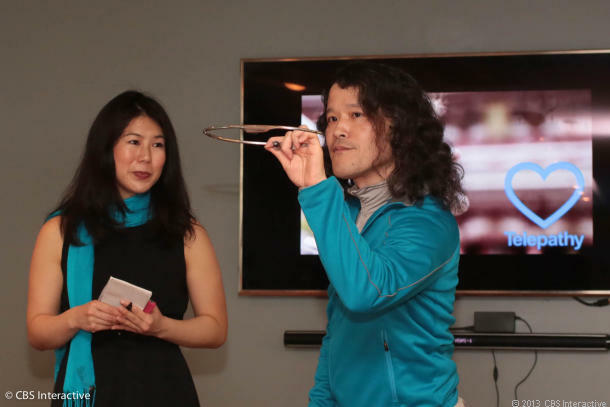 Telepathy founder Takahito Iguchi with his translator in New York.