August 30, 2019 By Nick Peers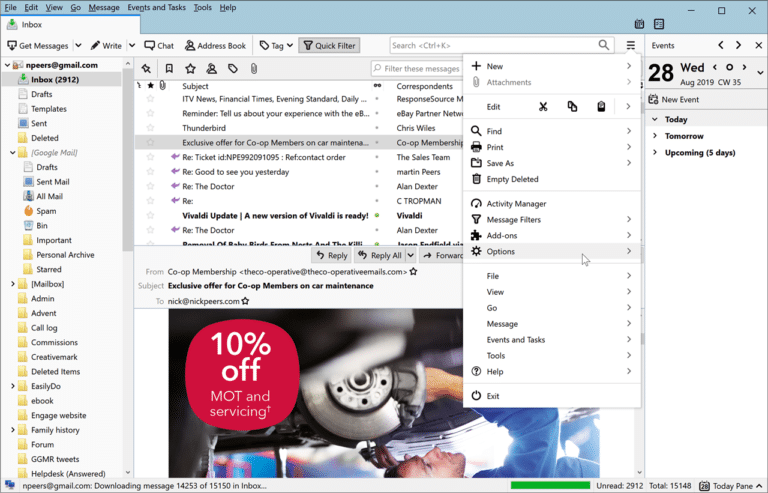 Mozilla has released
Thunderbird 68.0
for Windows, Mac and Linux. Also released in
portable
and -- for the first time --
64-bit form
for Windows users, Thunderbird is Mozilla's free and open-source email client.
Version 68 unveils improvements to its App Menu, incorporates the options dialog into the main program window and offers improved attachment-handling features.
Thunderbird 68 opens with a major update to its App Menu. It's been reduced to a single pane -- users must now click a menu to access its sub-menu options, which slide into place. Icons have also been placed next to menu items to help with identification.
Full Article.