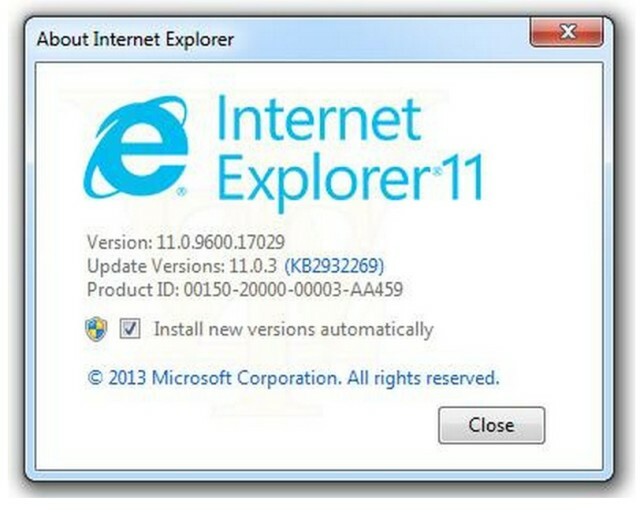 This spring will be a very interesting time for Windows fans, as Windows 8.1 will receive a large update that might be called a 'feature pack'. While the jury is still out if that name will be official, more bits from the update have leaked.
This time around, the IE11 build for Windows 7 has shown up in various corners of the web and while there are not a lot of major features, it does introduce the "Enterprise mode" that allows corporations to view legacy applications with the browser without having to worry about compatibility issues.
The update for IE11 on Windows 7 may be released at BUILD that is about 3.5 weeks away. It certainly won't be the highlight of the conference but will be a nice bonus for Windows 7 users.
The rumor on the street (twitter) is that the RTM build of Windows 8.1 update 1 will be leaked later today. While we wouldn't place any money on this information, the leaks have been coming at a steady rate over the past few weeks and it does seem reasonable that it could happen today.
As with any leaked software, only install it on a non-production machine as it could corrupt your current install and obviously, there is no support from Microsoft.
But if you do decide to install it and want to try out the new Enterprise tools, follow the steps below.
Enterprise mode can be enabled using two Group Policies (in a corporate environment system admins would do this for their employees). Hit Windows + R and type 'gpedit.msc' in the Run window. In the Group policy editor, browse to Computer Configuration > Administrative Templates > Windows Components > Internet Explorer, there you'll find, among others, these two policies: "Let users turn on and use Enterprise Mode" and "Use the Enterprise Mode IE website list".
Source