Last week, a new Windows 8.1 Update 1 build leaked to the Internet but this one was labeled as "Windows 8.1 with Bing." Since Bing SmartSearch is already a partof Windows 8.1, many have wondered exactly what this mysterious SKU is going to be when the final version is released.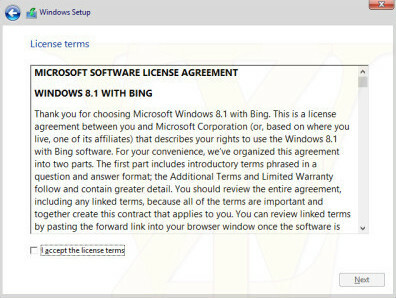 Today,
a new report on ZDNet
from well connected journalist Mary Jo Foley claims, via unnamed sources, that Windows 8.1 with Bing is an experiment for Microsoft. She writes that while the actual SKU has only minor differences from the other versions of Windows 8.1, it could be a way for Microsoft to offer Bing-related incentives for either consumers or OEMs which could make Windows free in the future.
Microsoft already offers nice incentives for anyone to search the web using Bing. It started its free Bing Rewards program a few years ago which allows folks to get rewards such as.gift cards for Amazon, Applebee's and Microsoft services like Xbox Live and Skype by searching the Internet on Bing.com. Just this week, the company announced that anyone in the program could get 100GB of free OneDrive storage for a year, normally priced $50 for the cost of
just 100 Bing Rewards points
.
If this report is accurate, it could mean that people might be able to get a full version of Windows for free that's monetized by Bing ads and incentives. While that sounds good on the surface, many users might be wary of having to deal with more ads and offers inside their operating system.
But take all of this with a grain of salt as it is being referred to as an experiment and could dramatically change or be canned at any time.
Source