Hi there,
I have installed Webroot v9.3.0.77 for MacOS 11.6 Big Sur, after fighting an ongoing "Update available" but nothing happens when button clicked issue, in the previous version.
Right now - I can't dismiss login item - as in Webroot window constantly popping up as soon as logged in. Policy on the console set to Silent Audit and suppose to hide GUI as well as site key and etc but doesn't apply properly and i ca see the key, suspend the protection, close the tool etc.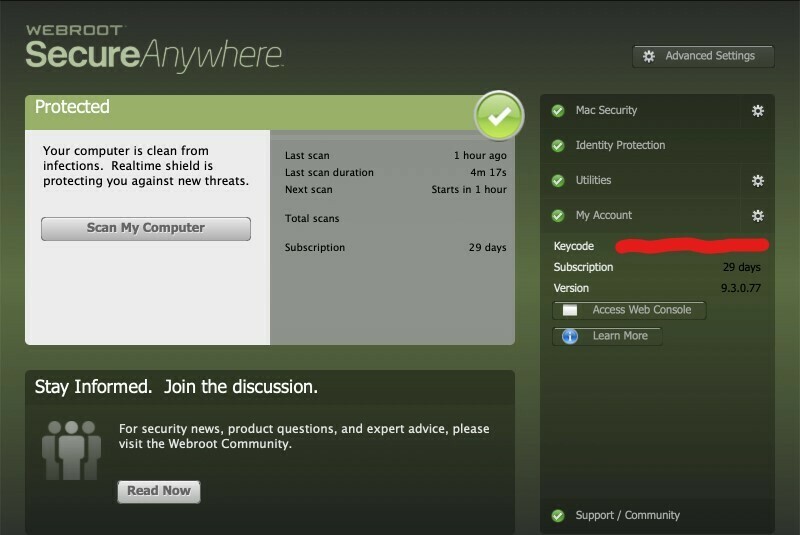 What is the solution here please? Has anyone had the same issue?
It is about to be deployed to 20+ more MacOS devices.
Thanks,