I'm not sure if this is appropriate in the community forums, but I was hoping someone could test my DNS settings and verify if they are experiencing the same issue (if this is not appropriate, any troubleshooting tips would be greatly appreciated). I've attached screenshots of my DNS Policy and Web Allow List.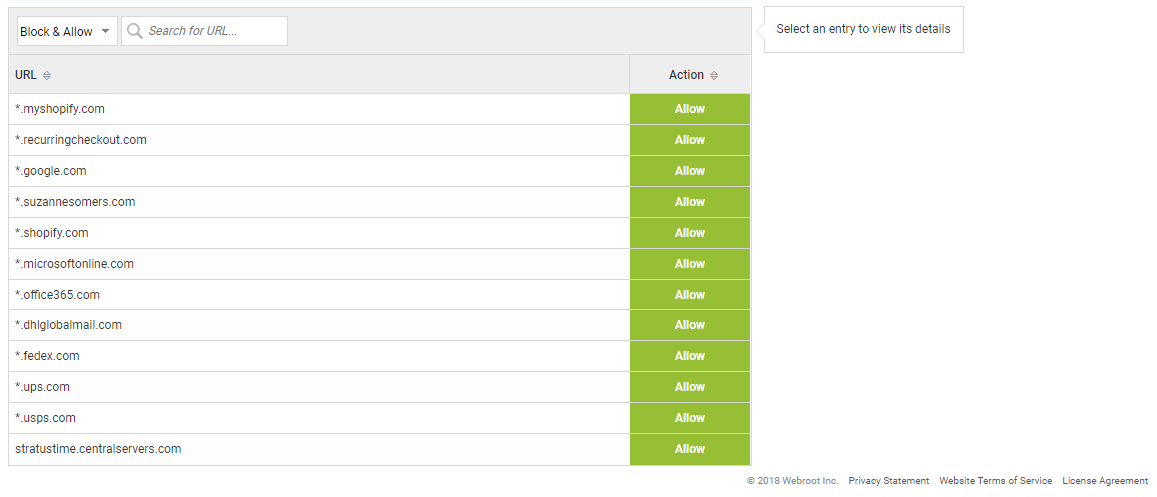 We have a need to occasionally place orders on the site:
https://suzannesomers.com
, but when attempting to progress past the Customer Information page, nothing happens. There is no blocked page, and the site does not forward any DNS queries that I could see by using the nirsoft DNS sniffer tool.
Here is how to recreate the issue we are experiencing. On the website after a few moments there will be some scrolling products, hover over the picture> Quick View> Add to Bag. Then new the top right of the page is the Cart icon, click the icon and then click Checkout. From here there are two URLs that you could be forwarded to (I have not been able to determine what dictates which URL is forwarded):
https://www.suzannesomers.com/2455023/checkouts/63e0fffe89196c1462b9b98baebabcf1?_ga=2.10297973.1548741545.1545845108-1957670660.1504108490
and
https://recurringcheckout.com/s/suzanne-somers/checkout/recurring/2c2c41c9edf9df15b0c2b0c28dcba2f0?_ga=2.100822401.1029698983.1545843190-1781604177.1545174744&shop_url=suzanne-somers.myshopify.com
This is where the issue occurs. Without DNS Protection enabled you are able to click the Continue button and either receive a warning prompt if there is no information filled in, or progress to the shipping/billing information. With DNS Protection enabled, clicking the Continue button does nothing. I've added screenshots of both URLs and the warning or billing/shipping information prompts.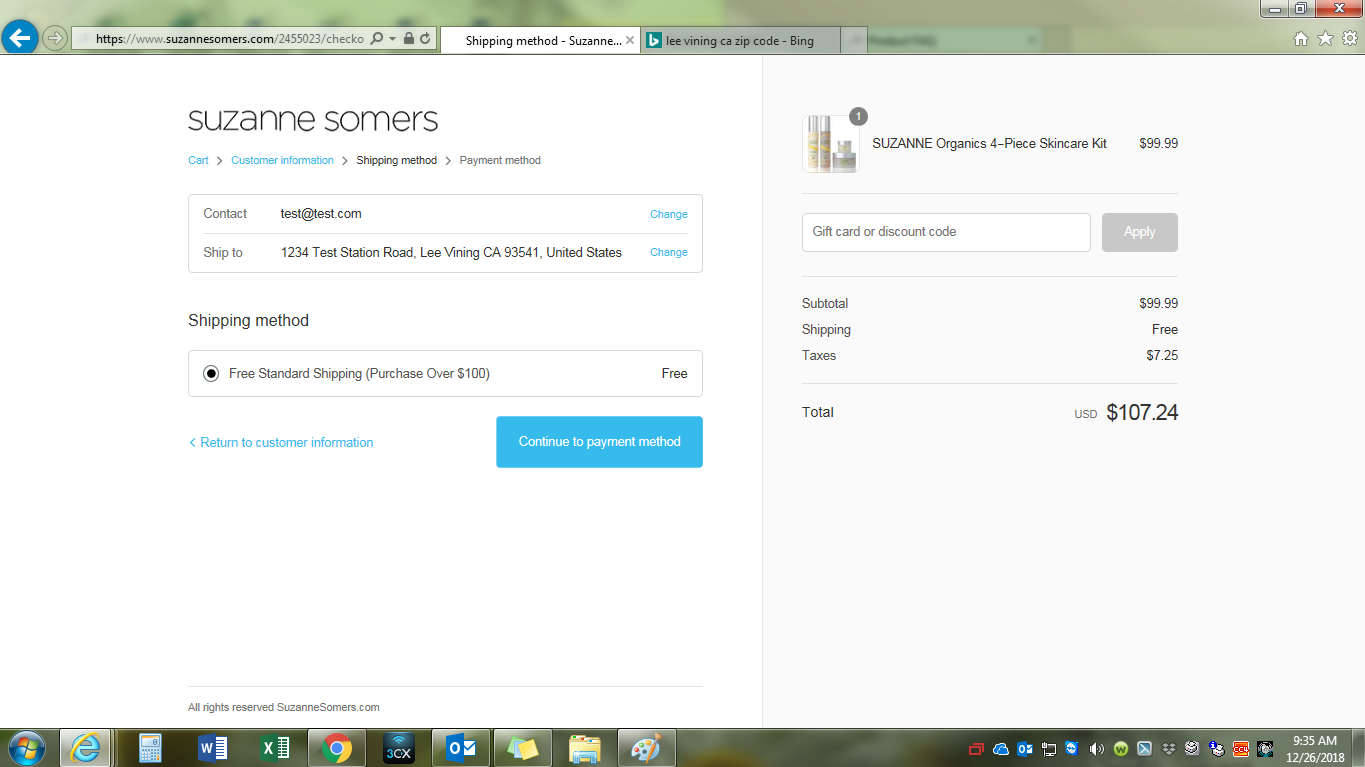 I was able to use Chrome's and IE's Developer Tools/Debuggers to view some console errors, but I honestly have no experience with web development and am completely lost there.
So in conclusion, I'm just trying to prevent myself from continuing Einstein's theory of insanity, because at this point I'm just going in circles. Any help would be greatly appreciated.
Thank you,
- Greg