I have SecureAnywhere Complete.  I am trying to use the password management on my ios devices and having some trouble.
It seems that it works okay on sites that I have only 1 login/password saved.  However, on sites that I might have more than 1 login/password saved (for example, if it's a site that both my husband and I have our own accounts), then sometimes there is just a password but no username (and it's not clear which password it is), sometimes there is no password or username, and sometimes there is a password and username, but no ability to change to the other username/password.   
How can I access both of the passwords and usernames as I can on the computer version?   
Thanks. 
Best answer by MikeR 2 October 2012, 00:11
You're welcome. I will give detailed instructions below to clear things up.
Step 1: Log in to your SecureWeb app and tap the Key icon.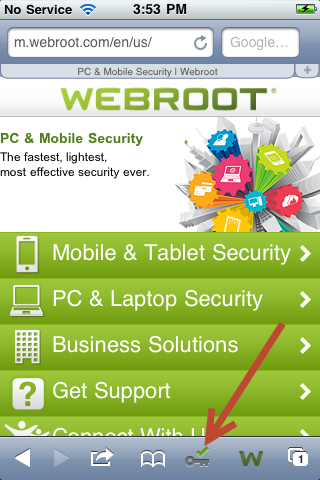 Step 2: Tap the Sites button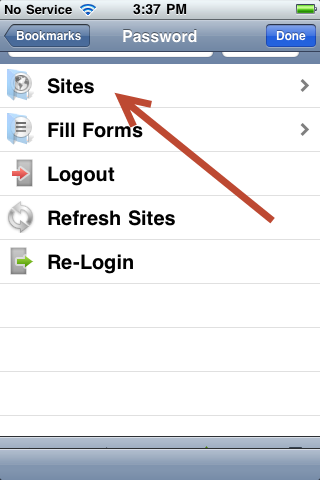 Step 3: Tap the user/login name you would like to use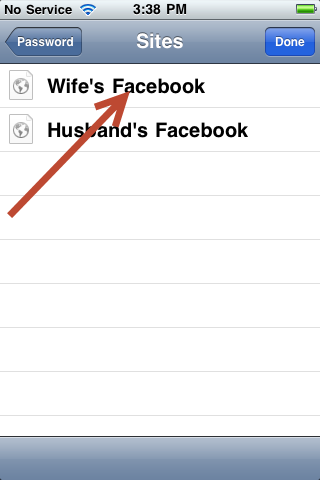 You will now be logged into the site (in this case Facebook) with the users credentials and passwords. If you are missing sites or need to customize the names of your or your husband's usernames, please follow the steps below.
Step 1: Log in to your My Webroot Account and select Passwords
Step 2: Customizing a site or Editing the Name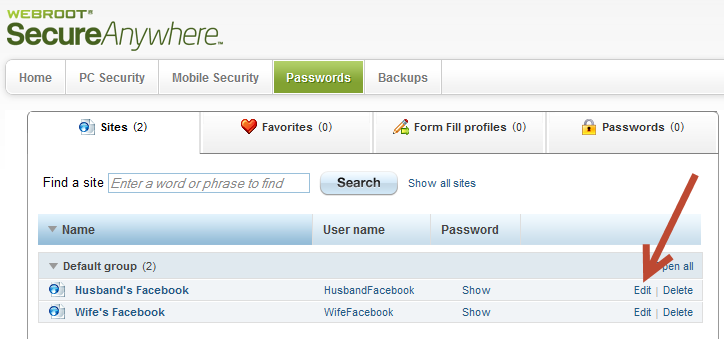 Step 3: Change the Name, Website, URL, User Name, or Password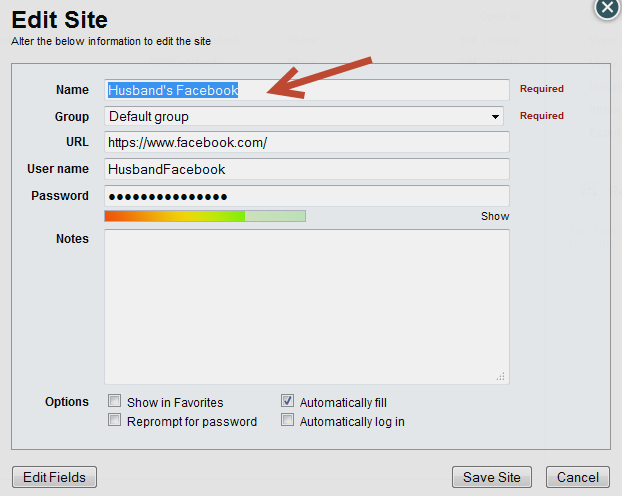 View original