Step 3 in the navigation instructions attached below doesn't exist. Hence the remaining options are not available either.
Had something changed and help need updating our do I have an issue?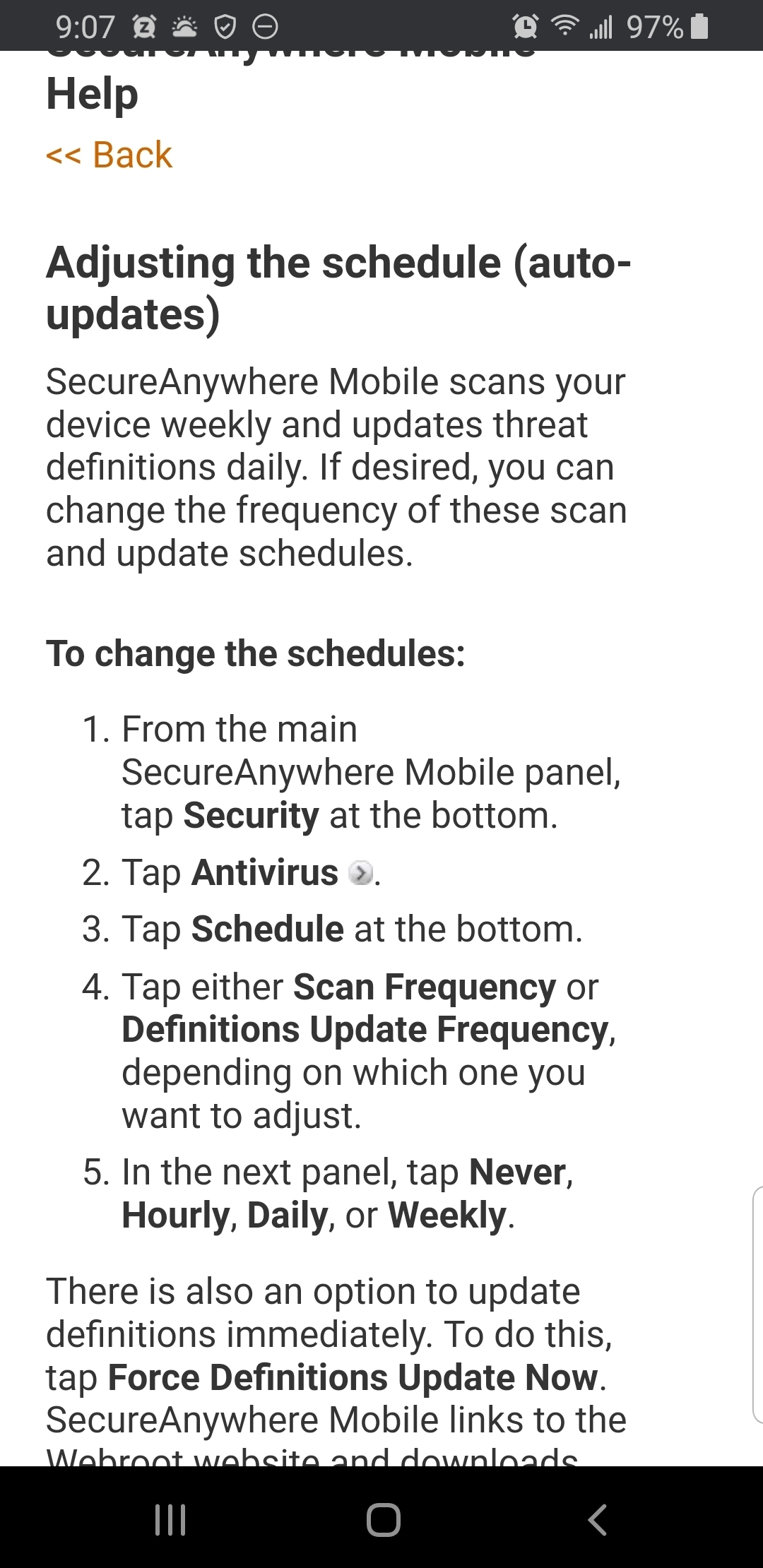 Best answer by Ssherjj 25 May 2019, 18:04
Hello
@sjgiulian0
,
I'm sorry to tell you that this is no longer available in Webroot Mobile Security. Since it has been updated to a later version. The Support Guides are out dated.
I'll ping our Administrator to ask her if these Support Guides are going to be updated soon,
@LLiddell
?
@sjgiulian0
EDITED:
Android version 5.5.3(Released March 7, 2019) Upgraded:The Anti-virus analysis engine automatically scans every new file or app loaded on the device. Because the engine scans new items as they are loaded onto the device, detection is immediate and the scan has virtually no impact on the device performance.
We have added the Android Oreo and Pie for Google Play Store's policy compliance.
Removed:Shield menu is no longer needed(analysis has been automated for all users).
SMS Blocker functionality.
Call Blocker functionality.
Dialer Shield blocker functionality.
Schedule functionality (scans have been automated).
Webroot Mobile Product Releases
https://www.webroot.com/us/en/support/support-consumer-release-notes
View original