I've managed to get my android keycode/device to appear in my portal, however it is saying it's in "Free" status.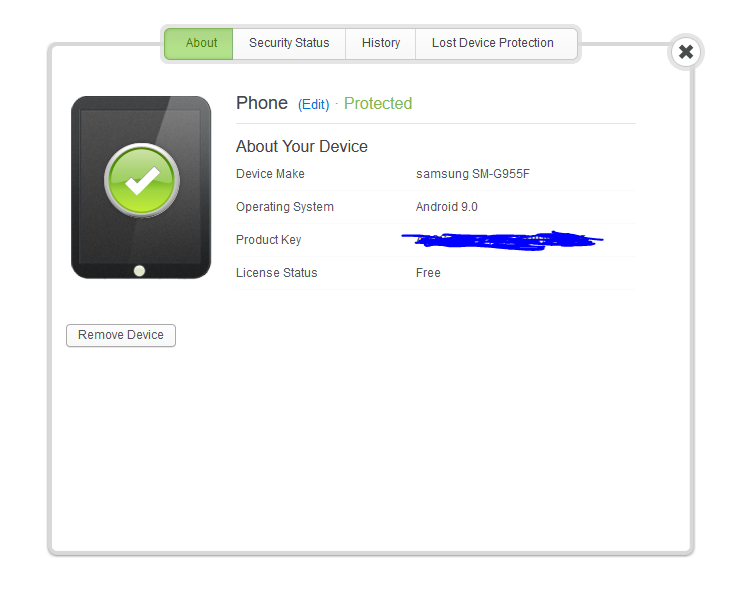 I've been using it for a while now, and only recently thought to add it to my portal account (my pc account is paid separately).
Clicking "Add device" on the mobile security tab, shows the instructions to get it working.. I think, however it links a "premier version" of the app, which doesn't seem to exist any longer. Perhaps that popup is out of date?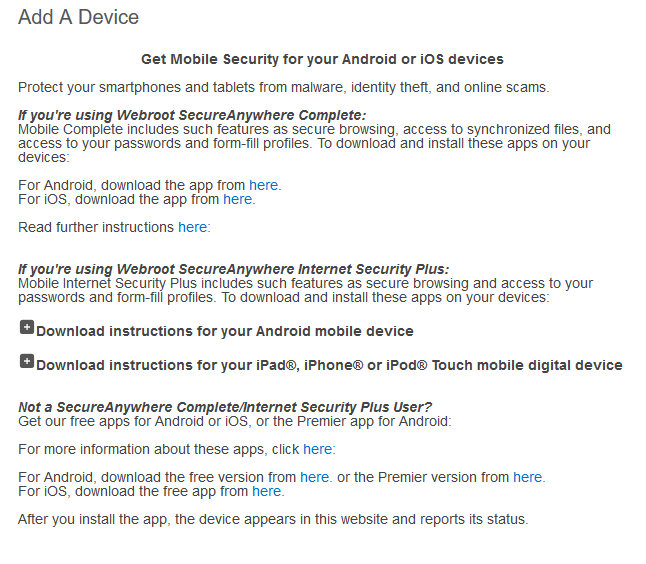 The third to last line includes the link to: https://play.google.com/store/apps/details?id=com.webroot.security.full
The keycodes tab clearly lists the Android keycode: (not shown):
Android 1 365
(Aug 24 2020)
That does not match my payment date.. so I think it's the wrong keycode for the upgrade/premier. That seems like the date from when I figured out I had to push Activate in the app..
From google receipt:
You've made a purchase from Webroot Inc on Google Play.
code:
You've made a purchase from Webroot Inc on Google Play.


Order number: GPA.3381-5927-9652-84643
Order date: 9 Aug 2019 8:43:51 pm AEST
Item	Price

Webroot SecureAnywhere Mobile - ManagedPaid1Year (Webroot Mobile Security & Antivirus) 

Just in case: Made a support request directly as well, and will update this with the resolution requirements if they get in first.