Webroot is suddenly blocking Facebook. Every time I try to go to the FB page, I get this message. How to fix this?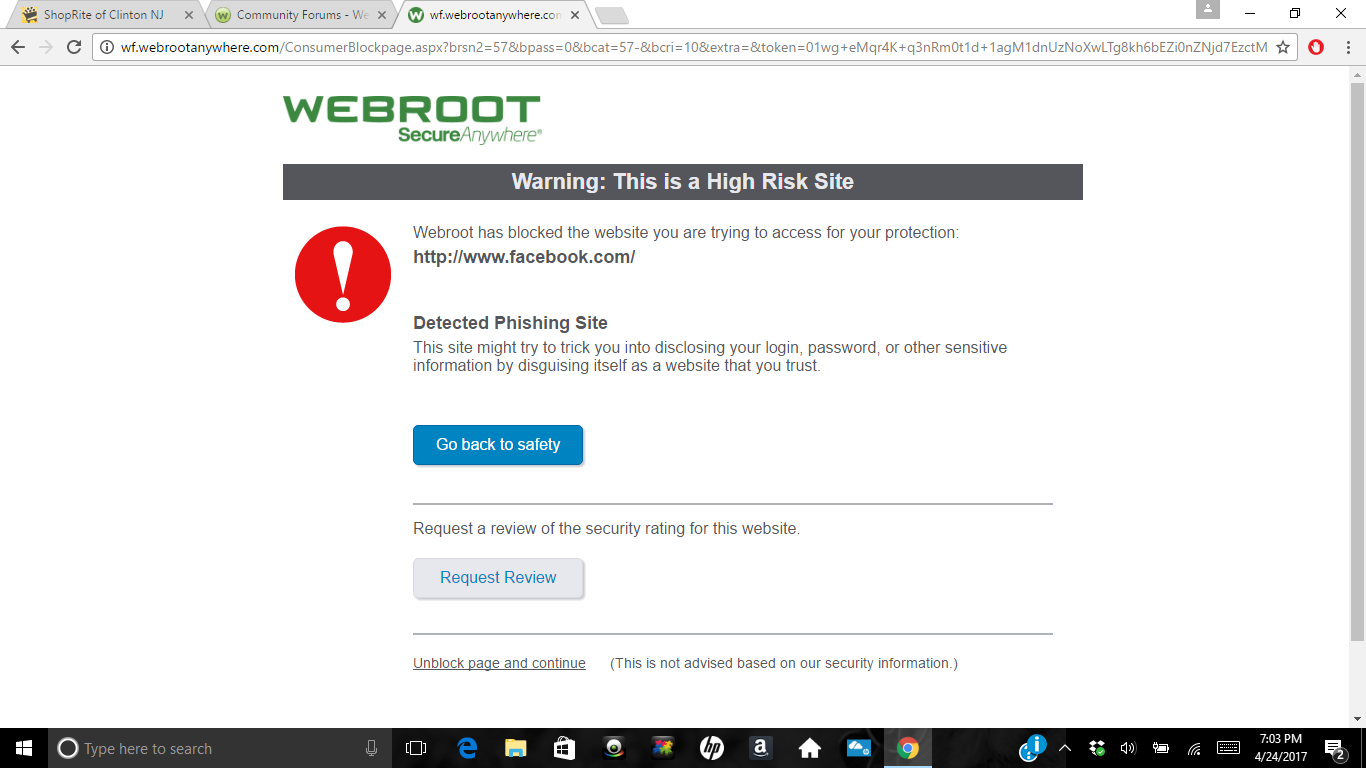 Best answer by ProTruckDriver 25 April 2017, 05:46
@ wrote:
I clicked unblock and continue and it refused to work, even after I entered my password. :@

Hello sxd0145,
Try a reboot of your computer. Webroot has sent out the fix for Facebook. You may not have received it yet.
View original