Question
How do I change/reset my Password or Security Code?
Answer
If you can sign in without any trouble, go ahead and sign in, click your username at the top right side of the screen, go to
Account Settings
, and click
Change
next to
Password
.
If you need to reset your Password or Security Code, follow the steps below.
Go to my.webrootanywhere.com and click Can't log in.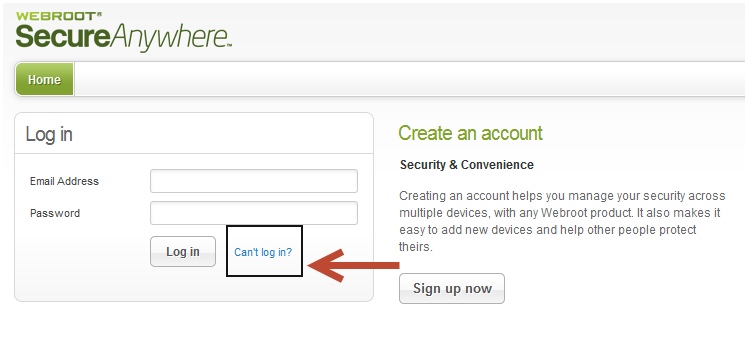 2. Select
I forgot my Password
or
I forgot my Security Code.
If you cannot remember either of them, simply complete all the following recovery steps for one, and then go back to the main login screen, click
Can't log in
again, and choose the other option.

3. You will be prompted to enter the email address of the account that you wish to recover the credentials for.

4. At the next screen you will be prompted for the answer to the
Security Question
that you created during
Account Creation
.

5. Check that email address for further instructions or
Submit a Support Ticket
for further assistance.