Hey all-
I just installed WSA a few weeks ago.
At the end of each month, and at the end of the year (like right now), in addition to downloading spreadsheet data from G Analytics, G Webmaster, and any earned income, I also grab screenshots of most of the info for quick visual reference.
Webroot keeps blocking the screenshot with a popup that I have to click each and every time I try to get a screenshot. It's really annoying. How do I disable this?
Thanks.
Here's the popup:

Best answer by bjm_ 1 January 2019, 15:05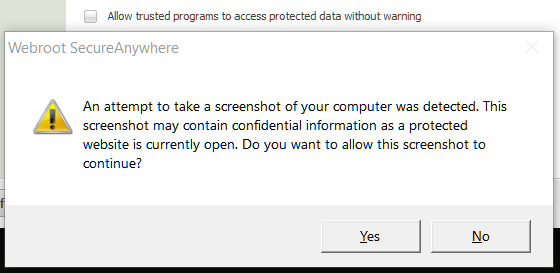 pop-up occurs with screen capture for example 'prt sc' + uncheck Shield - Allow trusted program to access protected data without warning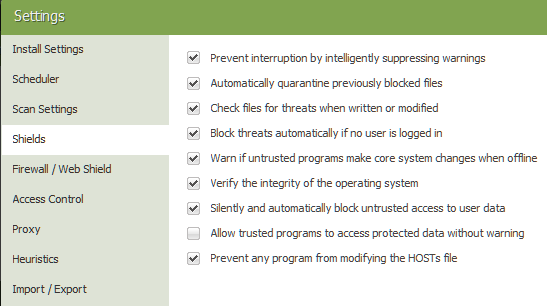 View original