I tried to launch a game from steam, but it won't load due to the missing wrdll.x64.dlll file. I don't know what this file is but I think this is a webroot file since there are other topic mentioning wrdll. I never have this problem before and it just suddenly come up.
Here is a screenshot of the error message :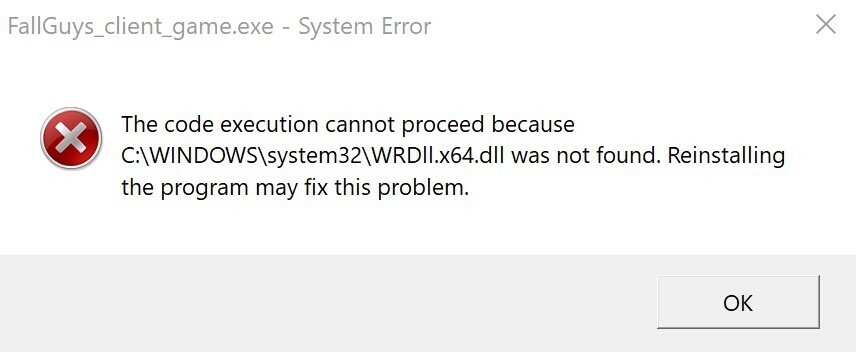 I've tried uninstalling webroot and launching the game again. But it still shows the same message.
I reinstalled it again, hoping that the dll file will be installed as well but it's still missing.
My current webroot version is 9.0.30.75
The error only occur with games that has easy anti cheat. Other games without it can load just fine.
Any idea on how to solve this? Thank you.