Just installed trial of Webroot Anywhere.  I do daily online banking and money movements. 
I have been using  an internet security system which has safe browser so Webroot looking different to me.  I use Microsoft Edge Browser as dedicated browser and default and use virtual keyboard when banking.
I have checked and see that Identitiy Shield is ON and Webroot threat shield is showing in the browser.  Is that all I have to do please ?
Best answer by TripleHelix 4 January 2021, 19:04
Hello @tuanton 
Webroot doesn't support Edge or the new Chrome-based Edge at this time so you have to manually add Edge to the ID Shield then your protected! https://docs.webroot.com/us/en/home/wsa_pc_userguide/wsa_pc_userguide.htm#UsingIdentityProtection/ManagingProtectedApplications.htm%3FTocPath%3DUsing%2520Identity%2520Protection%7C_____2
Click on pictures to see full size!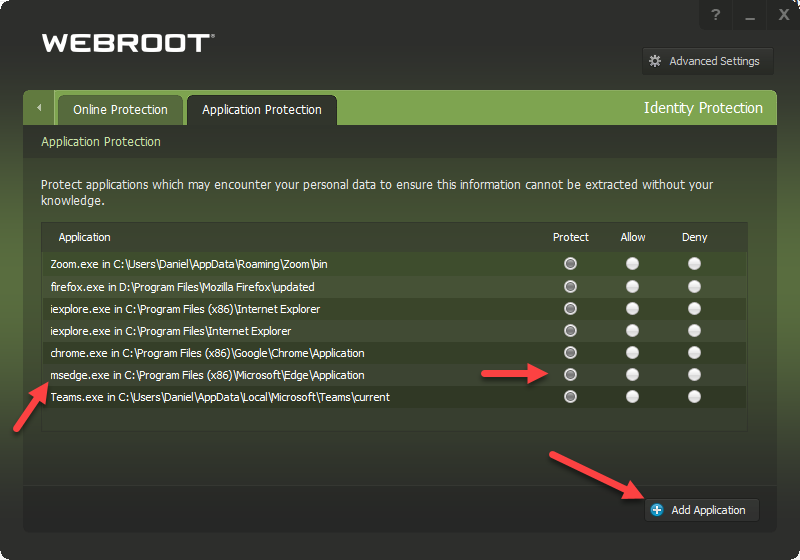 HTH,
View original