Running Malwarebytes Premium Version 4.2.0.  Should I turn on Malwarebytes option Always Register Malwarebytes in the System Security Center?   It is on by default, but it almost sounds like it might override a Webroot function?
Best answer by TripleHelix 7 November 2020, 17:07
IMO I would not show MBAM in Security Center as Webroot is your main AV and Security!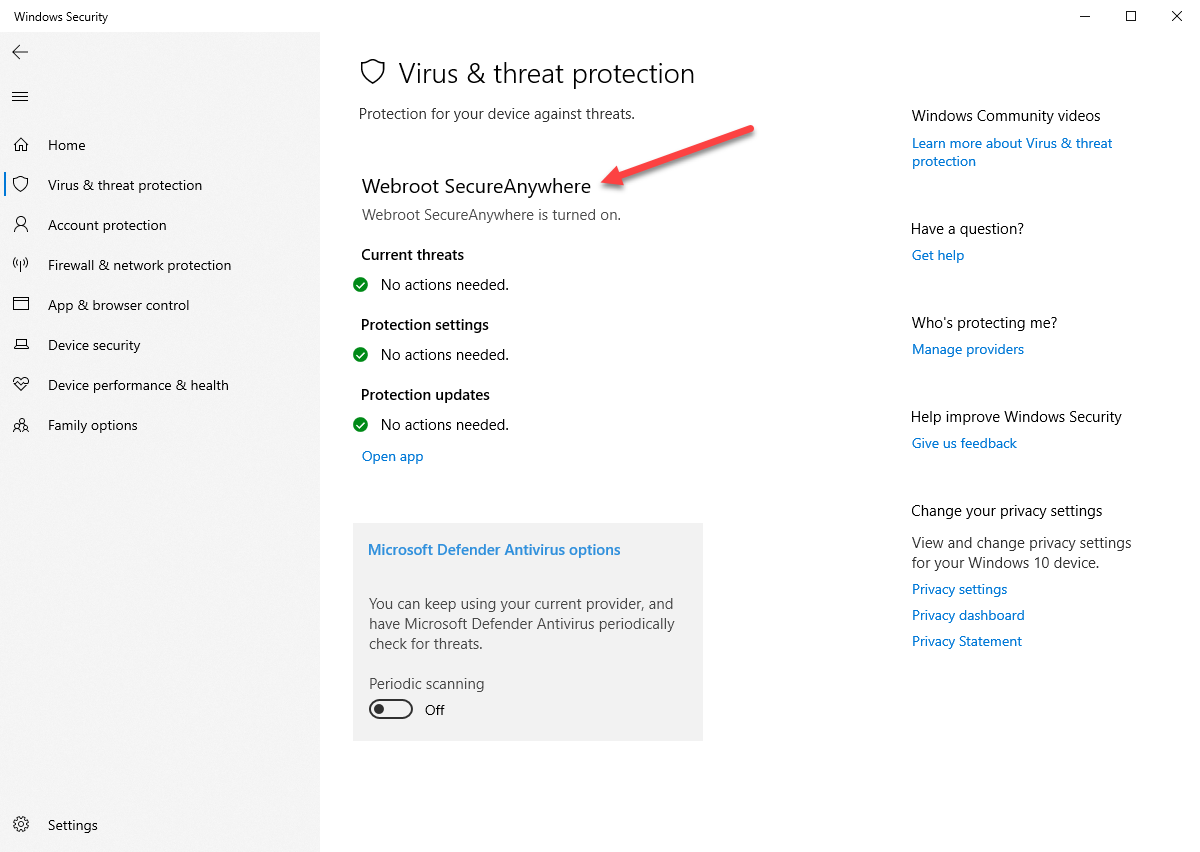 View original