I activate my Mac and I have it where Webroot instantly comes up, but I get the "Web-Threat Protection Off" icon and message.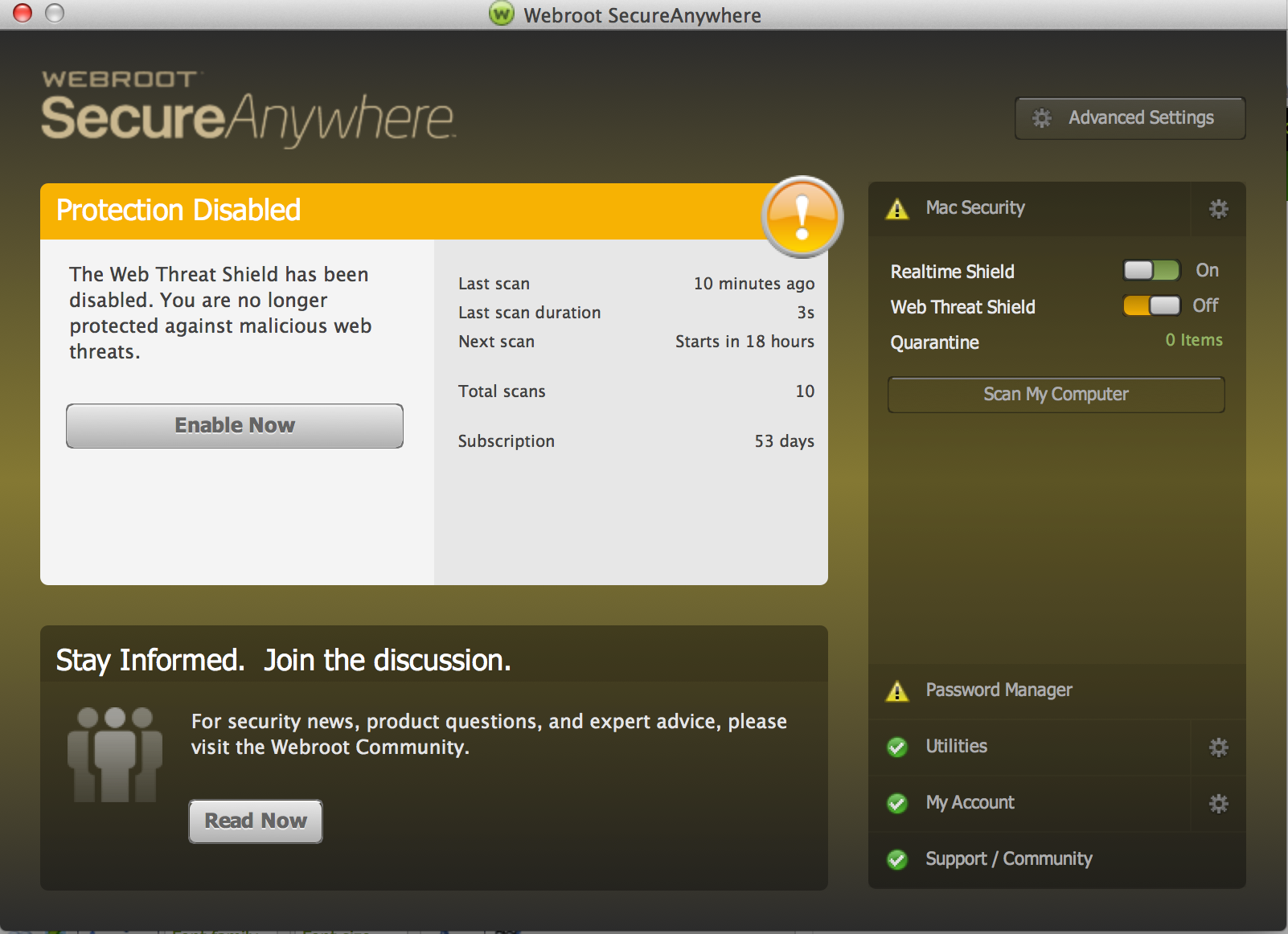 I go ahead and turn it on, and get this message.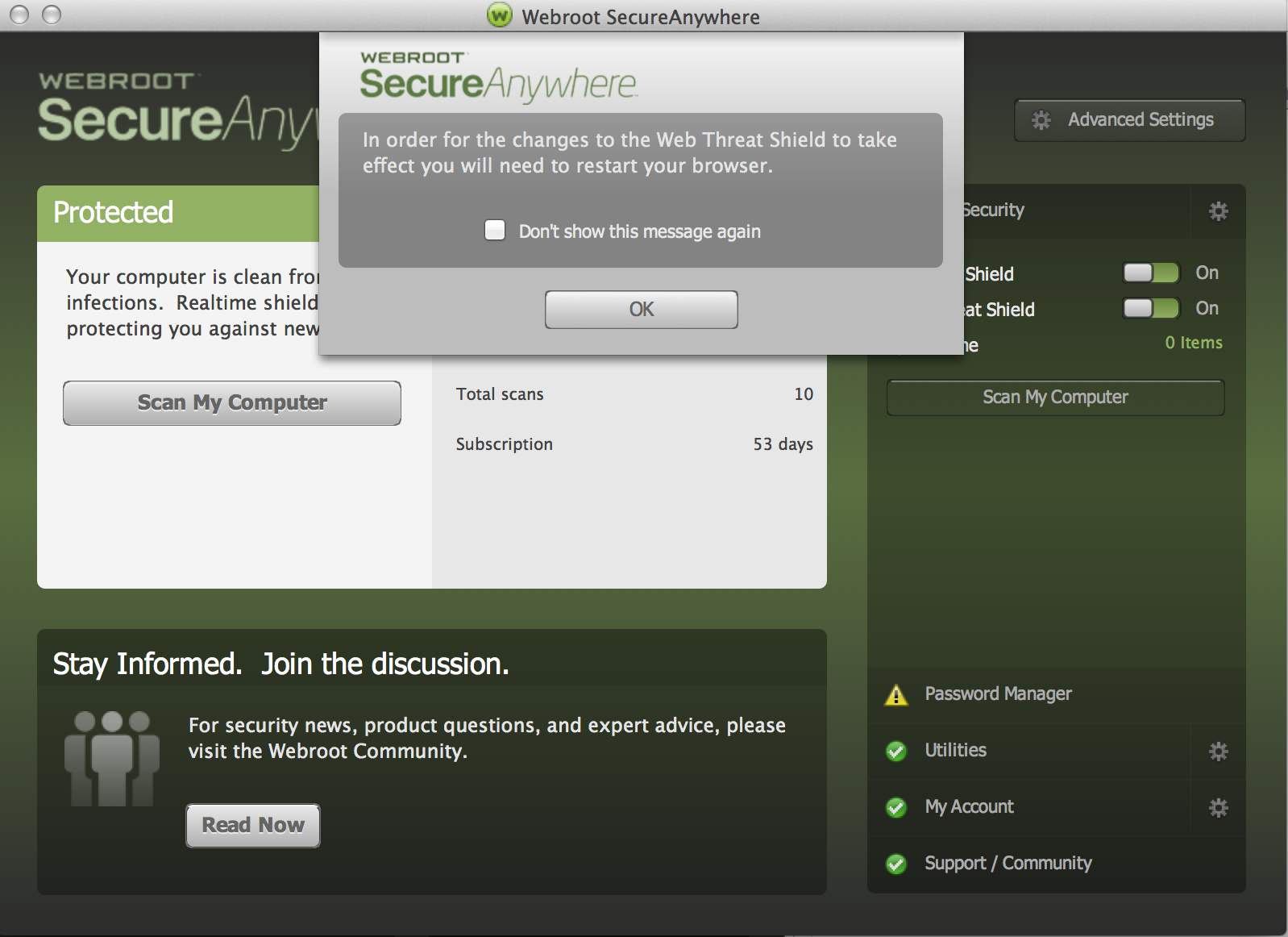 So I press "OK".
Then this comes up.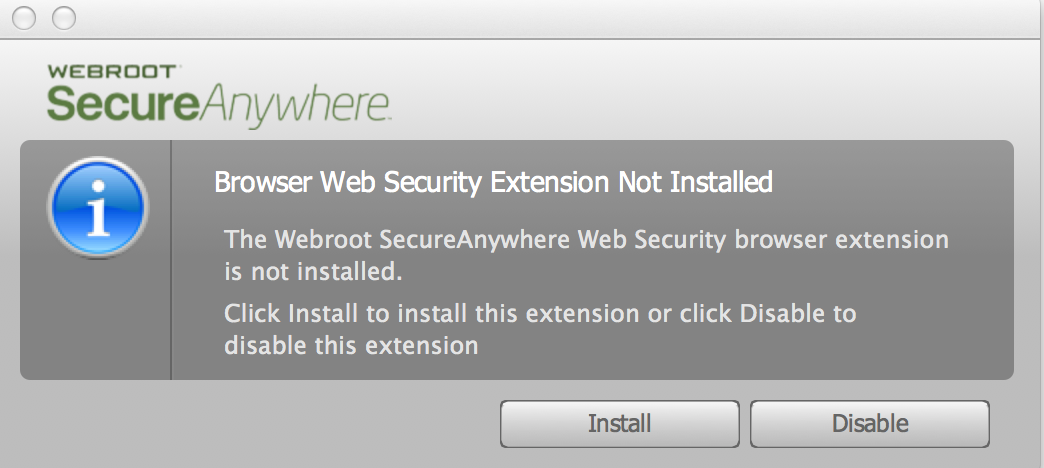 So I press "Install", and wait for it to complete.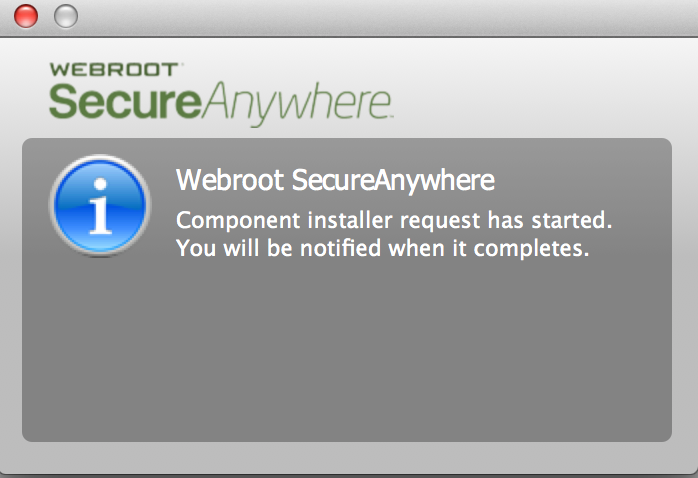 Nothing actually completes though, so I go ahead and try it again. Then I get this.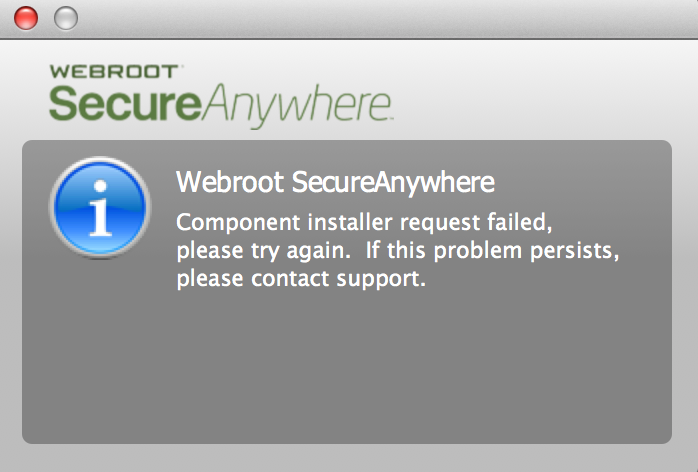 So what's this about?
And on the other hand, before I had another problem.
It would get past this part, say it installed and that I needed to restart my browser for it to take effect. I do this and the extension never shows up, on the toolbar or the list of downloaded extensions.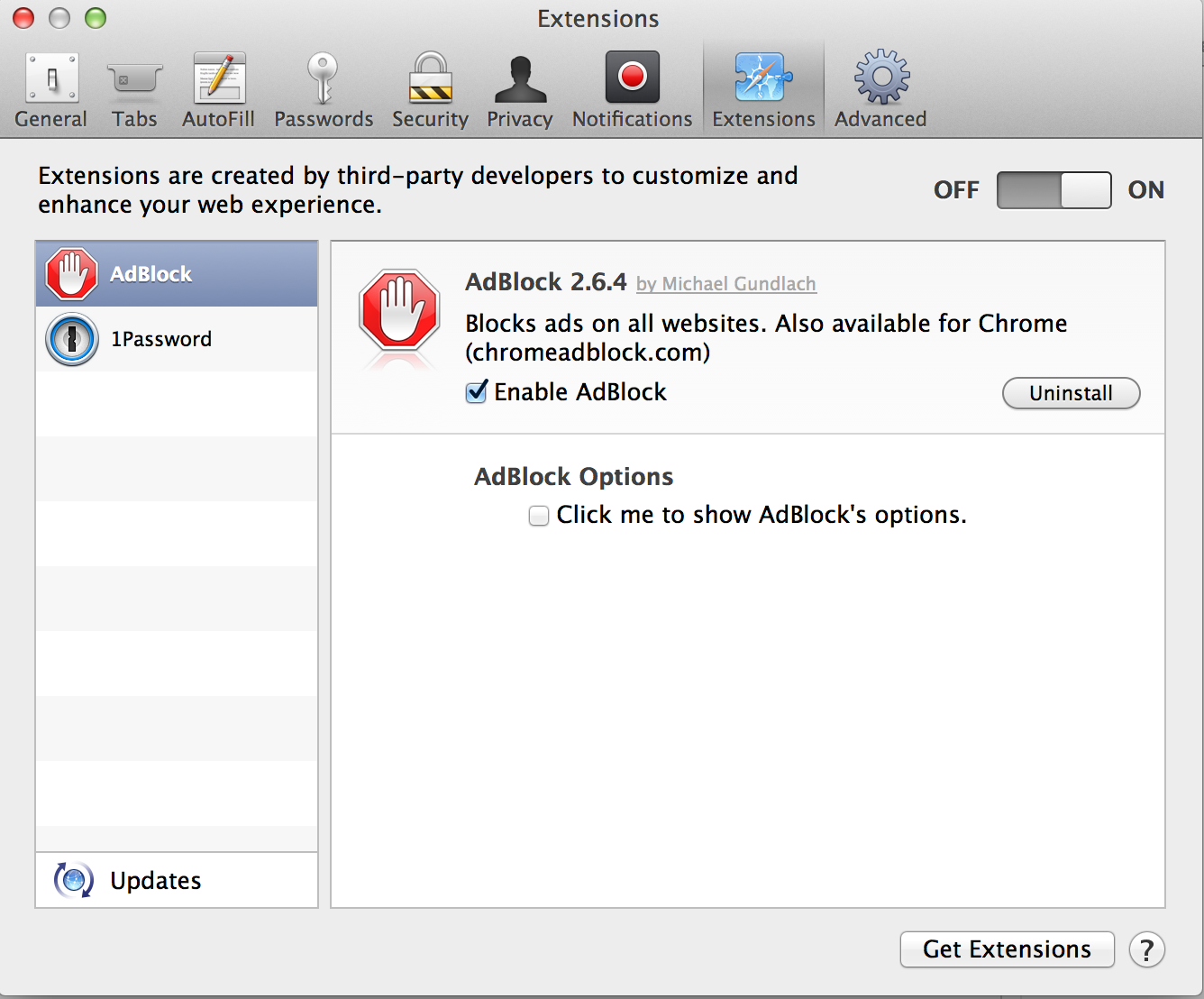 I tried uninstalling Webroot (Even the files that are left behind, not just the application) and nothing works. And when I restart my Mac, it just starts the problen of the first image again.