Webroot indicates that the Window firewall is disabled, but under the start menu the firewall is on. Webroot is also saying that no anti-spyware products is installed. No virus have been detected since Dec 2014. Thought Webroot was anti-spyware?
Best answer by TripleHelix 27 June 2019, 18:11
Hello
@Robert Russo
and Welcome to the Webroot Community!
System Analyzer is just a baseline tool so don't take everything it says as if it is written in stone.
Personally I don't use it and don't care what it says, also Webroot is your full Anti-malware including spyware (Antispyware) https://en.wikipedia.org/wiki/Malware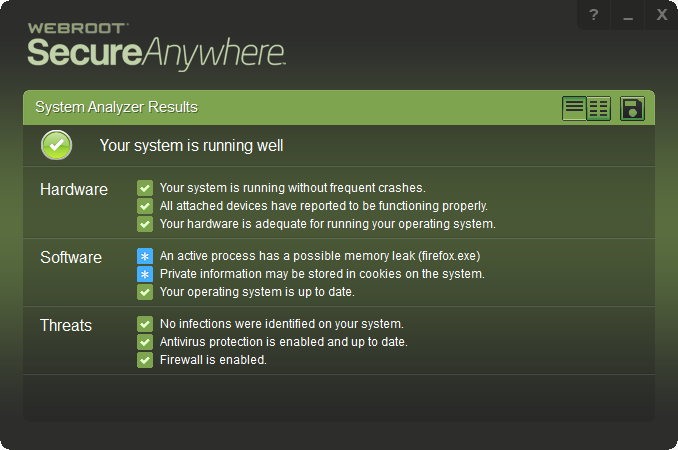 HTH,
View original