Broomfield, CO – January 22, 2014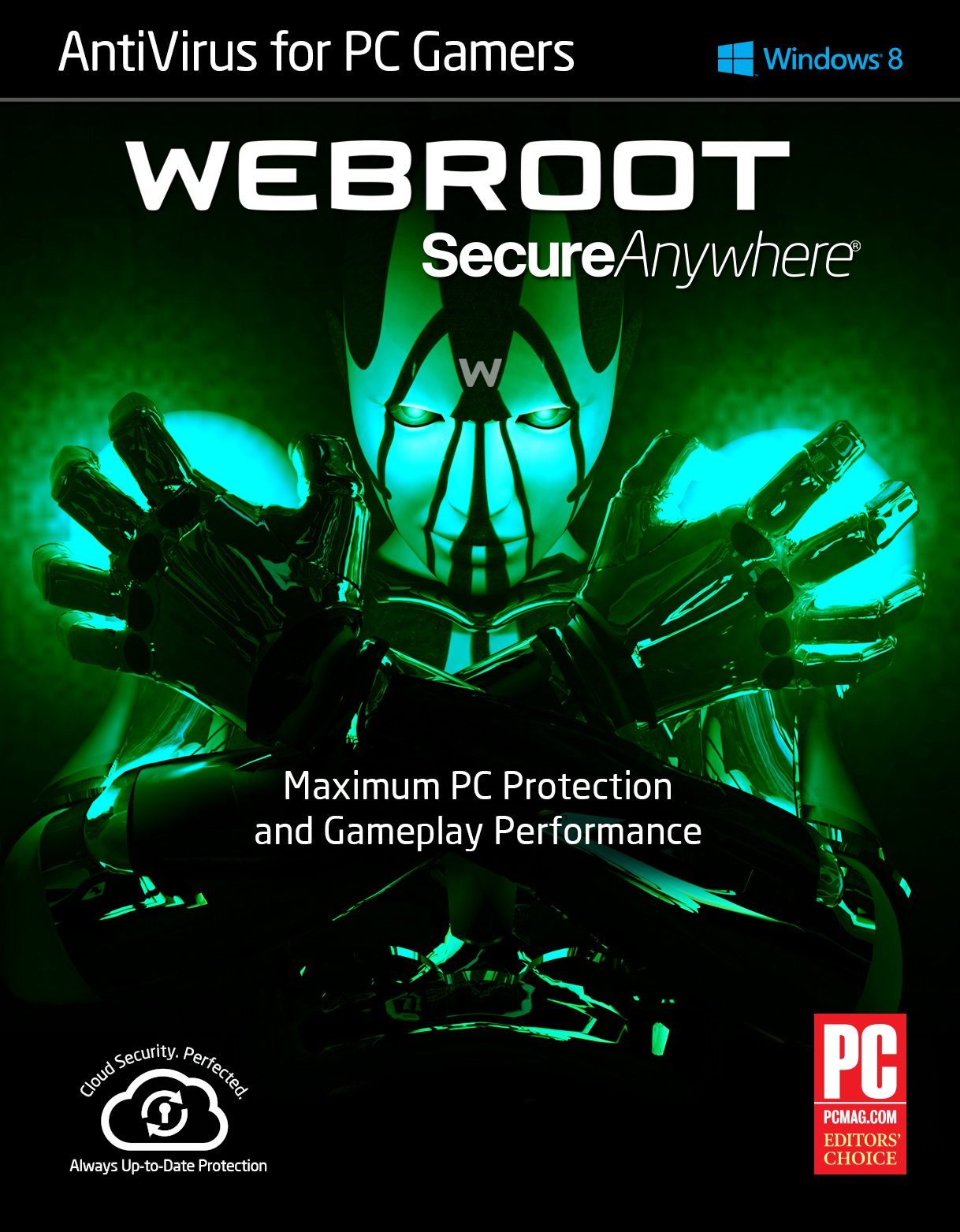 Key features of Webroot SecureAnywhere AntiVirus for PC Gamers:
Allows maximum PC performance for gaming – either online or offline. No interruptions for downloads, scans, alerts or updates.
Virtually no impact on performance, with less than 5MB of RAM usage and deep system scans in less than two minutes.
Does not require "Gamer Mode" or "Silent Mode" which leave systems vulnerable and unprotected.
The Webroot Identity Shield secures personal information from being stolen and protects gaming characters and accounts from keyloggers that capture account credentials.
Cloud-based security means no need for daily updates – gamers will always have the most up to date version 24/7.
Real-time anti-phishing protects against clicking on bogus links that trick gamers into entering personal information.
Purchasing and AvailabilityWebroot SecureAnywhere® AntiVirus for PC Gamers is now available online through
Webroot
,
Amazon,
and
Newegg
.