I ran a system analyzer and amdrsserv.exe came up as a possible leak. My computer seems to run faster I disabled it, can I safely delete it ??? Or is it necessary???
Best answer by TripleHelix 30 April 2020, 17:49
Then why does it show up on my virus scan as a possible handle leak???

It's not a Virus scan it's system analyzer scan and i don't use it as you can't fix Leaks and other things as it's a baseline tool only!
https://community.webroot.com/got-an-idea-29/remove-system-analyzer-from-all-products-and-just-leave-it-as-a-standalone-downloadable-app-263631
https://community.webroot.com/search?q=system%20analyzer
This is from my system and there is nothing I can do to correct the issues!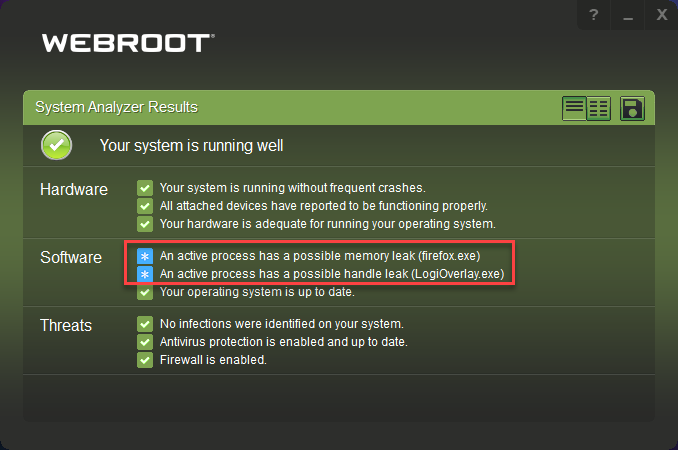 Thanks,
View original