I don't need a tutorial on how to use Webroot's Block Allow Files.
In short, when I add a particular executable to Webroot's allow list, Webroot displays that executable as being in a directory that no longer exists on my computer.
This might be confusing because I blotted out certain directory and executable names for privacy, just bare with me please.
After I click to add a file in webroot, this is the directory I navigate to, and the executable is selected.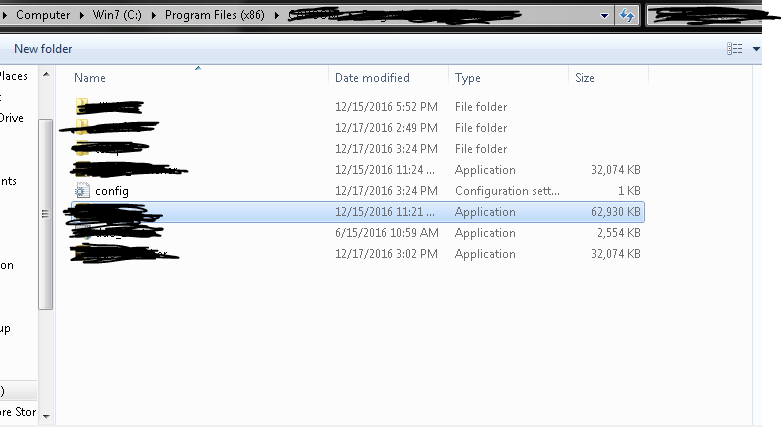 After I hit open, the block/allow files page shows up looking like this, with the bottom file supposedly being the one I've just added.

The directory that webroot is pointing to doesn't even exist on my computer anymore, it's pointing to the folder that executable was originall in when I downloaded the file, which I have since deleted.
I've cleaned up my registry and restarted my computer, but webroot is still pointing to the wrong directory.
Allowing these files through webroot is not doing anything, webroot is still closing the files instantly as i try to launch them without giving me a notification. Webroot is my only antivirus and the only firewall I have active. When I completely shut webroot down all of these executables launch completely fine with no problems.
If anyone has any idea what the problem could be here please let me know.
Best answer by Baldrick 18 December 2016, 11:37
Hi HoboNoah
Welcome to the Community Forums.
If I may add here...whilst I have heard of this 'issue' before I made a quick check of what you said in my systesm and can find no evidence of this happening to me. So it may just be related some particualr aspect of your set up...but either way that is not how things are supposed to work.
May I suggest that before the support ticker you try an uninstall/clean reinstall to check that the issue is not caused by a faulty installation or update? If you would like to try this then please follow the steps below closely!


Make sure you have a copy of your 20 Character Alphanumeric Keycode! Example:SA69-AAAA-A783-DE78-XXXX

KEEP the computer online for Uninstall and Reinstall to make sure it works correctly

Download a Copy Here(Best Buy Subscription PC users click HERE)

Uninstall WSA and Reboot

Install with the new installer, enter your Keycode and do NOT import any settings if offered by the installer; to as you can set it up as you like once it's done

Let it finish it's install scan

Reboot once again
Once all of that is done try checking things out again and seeing if you can reproduce the issue again. If not then all is well but I would still monitor for a reoccurrence. If you can reproduce the issue then I would open the support ticket as previously advised.
Hope that helps further?
Regards, Baldrick
View original