Hi! On my job laptop i'm constantly getting high CPU usage, somewhat crippling the machine and keeping the fans busy. This goes on for 24/7 no matter if I restart.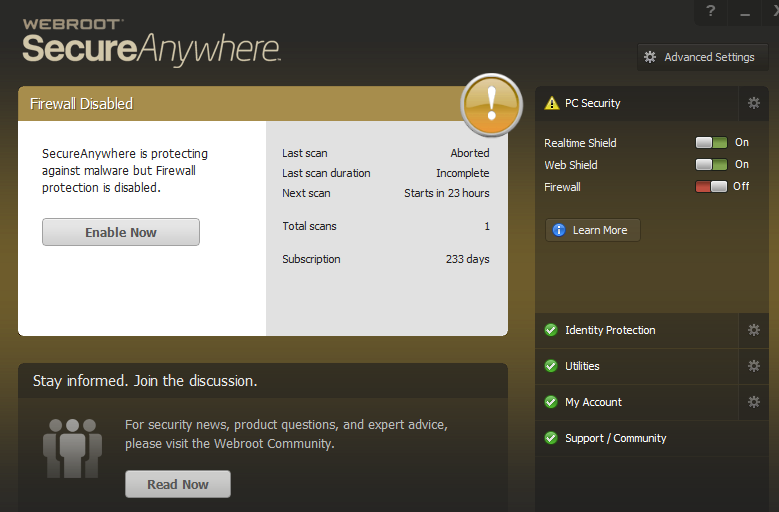 Any idea how to fix it?
Best answer by Loonsy 28 January 2020, 17:31
Hello @Loonsy and Welcome to the Webroot Community!
Please do a clean reinstall and let us know if that fixes your issue!
Please follow the steps closely!
Make sure you have a copy of your 20 Character Alphanumeric Keycode! Example: SA69-AAAA-A783-DE78-XXXX
Be sure you add your Keycode to your Online Console: Webroot SecureAnywhere Online Console
KEEP the computer online for Uninstall and Reinstall to make sure it works correctly
Download a Copy Here (Best Buy Geek Squad Subscription PC users click HERE) Let us know if it is the Mac version you need
Uninstall WSA and Reboot
Install with the new installer, enter your Keycode
Let it finish it's install scan
Reboot once again
DO NOT import any old settings as you can set it up as you like once it's done

Thanks,
I followed your steps to a T and this appears to have resolved my issue. Thank you.
View original