Hello, I need to temporarily turn off my pop-up blocker to print a document. How do I do this? Thank you.
Best answer by TripleHelix 1 April 2020, 20:51
Thank you. I did that and turned off the Webroot Filtering Extensions, but still got this error message when I tried to access the page:
We have detected that you are using popup blocking software. Some site features require that popup blockers be turned off to run properly.
Well the Web Threat Extension is not a pop-up blocker so you need to disable your pop-up blocker if you really need to and re-enable the Web Threat Extension.
This is my pop-up blocker: https://chrome.google.com/webstore/detail/ublock-origin/cjpalhdlnbpafiamejdnhcphjbkeiagm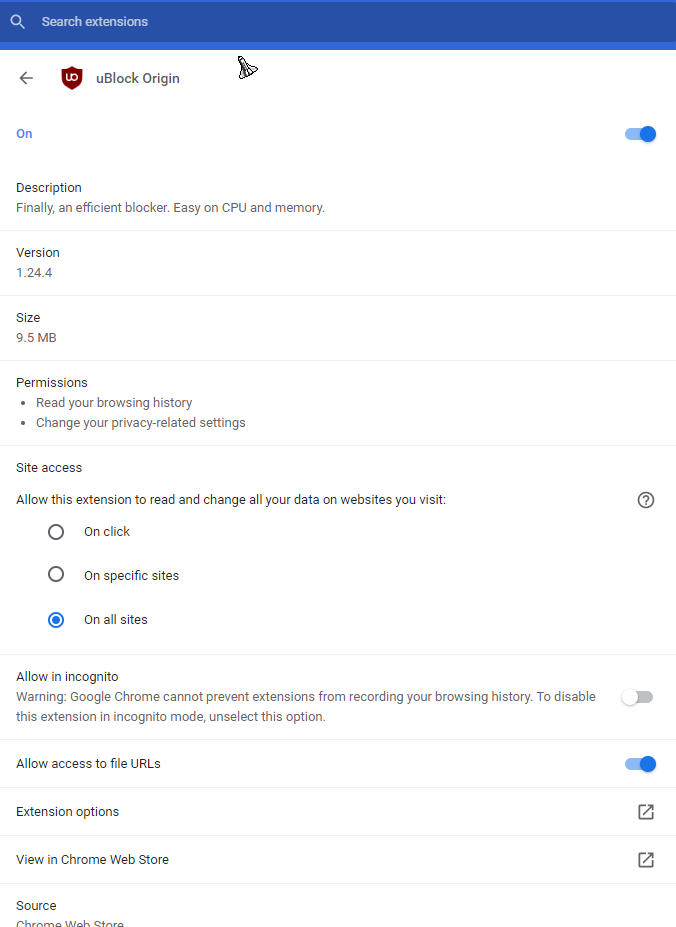 View original