We all love to being able to self-diagnose, right? Solve problems ourselves?
Well, now we're going to help you be the expert of your own PC.
Our new tool,
System Analyzer
, looks inside your system and gives you a fast yet in-depth report of everything from undetected infections to memory issues. You can run it at any time to assess the health and security status of the PCs in your environment.
It's like a CAT scan for your PC. (Without that scary tunnel.)
Here's a high-level summary of what the analysis provides:
Quickly pinpoints issues (security, hardware, or software-related)
Identifies undetected viruses or infections
Assesses the status of hardware and peripherals
Checks to see if the OS and installed software are current
Enjoy this free tool
and let us know how your report comes out!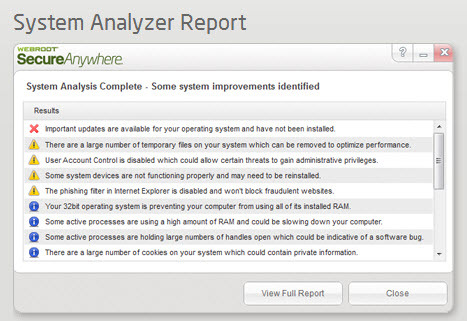 *edit was just to update the link 🙂