Hi all,
Last Friday, I have tried to purchase "webroot secure anywhere internet security complete 5 device 1 year subscription" (through WEBROOT's official website).
Upon clicking the "buy now" button, I was prompted with an error:

"please correct the following errors and try again.
card - one or more fields in the request contains invalid data."

However, my credit card has already been charged the displayed amount of $29.99, and I have double confirmed with the card center that it has been billed.
I have also checked my email and confirmed that I have not received a purchase confirmation email, instead there was an email prompting me that the purchase was not completed and I still have the item in my shopping cart.
I have immediately contacted support through their "Talk to WEBROOT support" message system, and provided the purchase order code, but so far it has been 3 working days and I have yet to receive a reply from them.
Please kindly let me know how else I might seek help.
Thank you!
Paul
Best answer by TripleHelix 5 August 2020, 16:08
Hello @paulwyton 
It's best to contact the sales department directly as they will need your full info that we can't help with on the Community.
To Submit a Support Ticket and choose Sales Inquiry: https://detail.webrootanywhere.com/servicewelcome.asp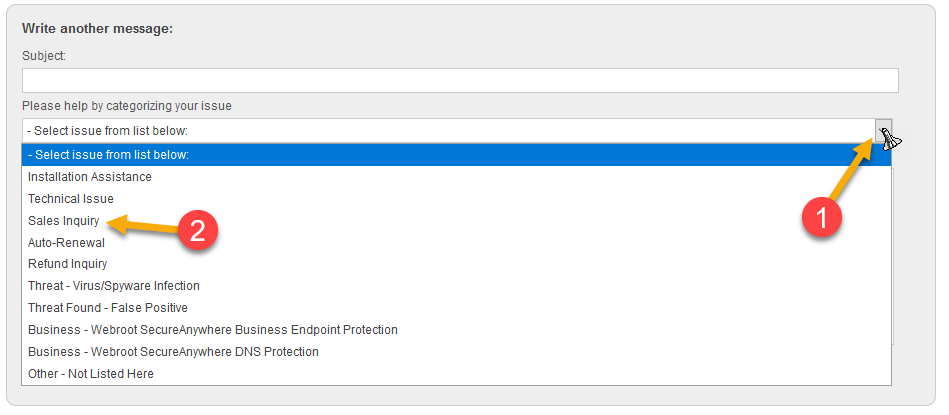 Purchases and Renewals
Call 1-866-350-6089
Thanks,
View original