Shortcut to scan file when right clicking in Windows File Manager disappeared. The permanently erase file option is still there. How to I restore the single file scan when in file manager?
Best answer by TripleHelix 11 August 2021, 18:37
Hello @SummitAK 
To reset for it to show again do this! Under Advance settings uncheck this box and Save then check the box and Save again and that should do it.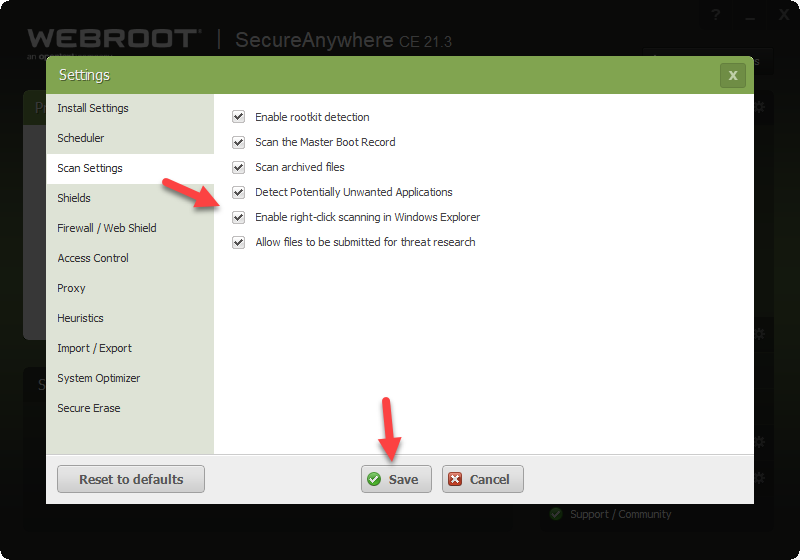 Thanks,
View original