Hi,
I'm not sure how this happened but a trojan has appeared on my computer. I have webroot already installed and even with this popup that appeared webroot didn't detect this trojan. I've downloaded the Microsoft safety scanner and ran a test, it removed a different issue: "VirTool:Win32/DefenderTamperingRestore". However, the popup below is still there:
This is a screenshot of my webroot scan, it didn't detect the trojan: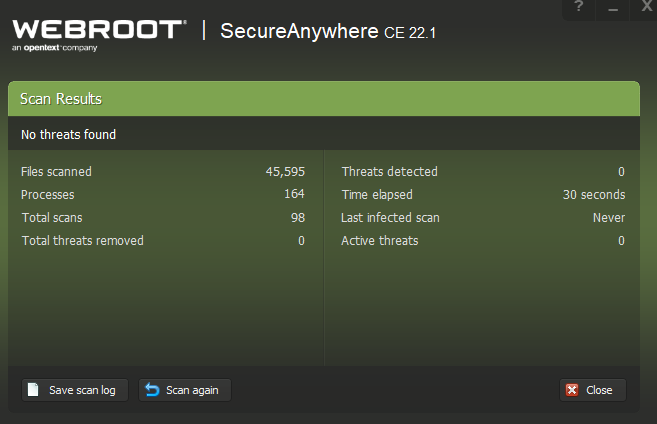 Please may I ask what I should do?
Kind regards,
Ydn10