Does Webroot fully support the Opera and Chrome browsers? I have noticed that search results, say from google, do not contain the check or X marks that show up in IE.
I have noticed in Chrome, results are encrypted with a https: connections, but Opera is http:. No security icons appear on either browser, though.
Best answer by JimM 13 August 2012, 17:26
Here is a handy screenshot from the
system requirements
section of the user guide: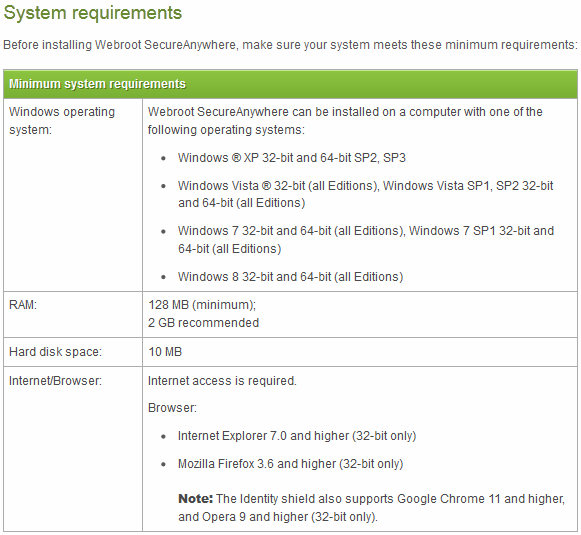 The extent of support for Chrome and Opera is that the Identity Shield works with them. Search annotations are a Web Threat Shield function however, so there is no guarantee that the annotations will appear in those browsers.
View original