Hello! I am using macos catilina on my macbook pro and when I go into webroot click the application name at the top then If I select check for updates the button does nothing. Is there any new updates to webroot and why is the button not working?
Thank you!
Best answer by Ssherjj 25 June 2020, 23:18
Hello @bestcrafts152 ,
Welcome to the Webroot Community,
May I ask if you have rebooted your Mac? If not reboot your system and try again to see if you get a message box like mine below: But I am running El Capitan ...I would Submit a Support Ticket and have them check out Webroot on your Mac. I would think that Webroot should give you a popup box...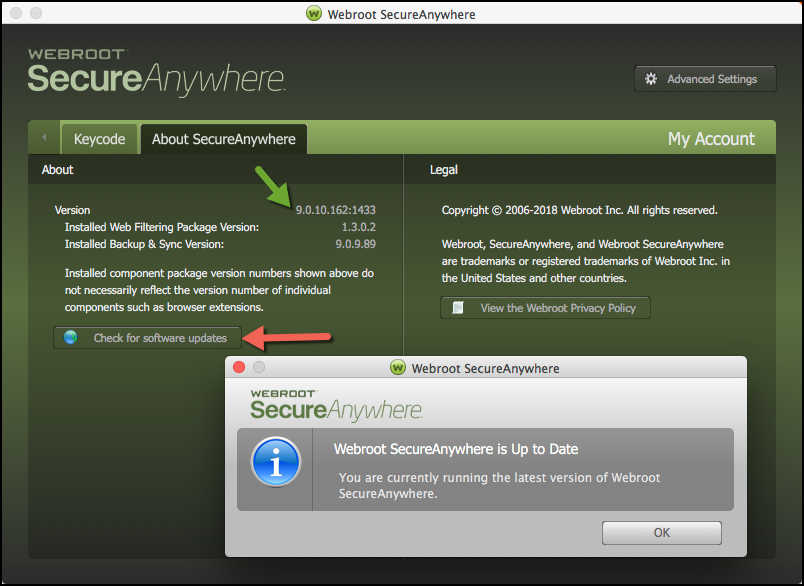 View original