Have been using WSA over three years.  First time, today, received the Full Disk Access request.  Am running macOS Big Sur, 11.2.3.  Went to Security & Privacy, Privacy Tab, went to Full Disk Access,  WSA not listed.  Went to Files and Folders WSA listed.  Full Disk Access listed under WSA icon but greyed out.  Any recommendation?
Best answer by rupertsland 14 April 2021, 03:30
Hi SteamGauge1
Webroot released WSA version 9.2.0.95 today. It got installed after I signed into my macbook pro. I also got the prompt asking me for full disk access. This may happen from time to time. My mac has macOS Big Sur 11.2.3 installed.
You say that WSA was not listed under Security & Privacy > Privacy > Full Disk Access, and that WSA was greyed out. You need to click on the lock (the padlock at the bottom) to unlock it, and then click the + button to add WSA from the applications list. Click the check box next to WSA. Choose Quit and Open if prompted. Close all the windows. Open the WSA main window again. It should appear green. See screenshot below.
If you are still having problems, create a support ticket and clearly explain the problem you are having. Tech support will help you and can also remotely access your mac, if necessary, to install the software.
Hope this helps.
Screenshot: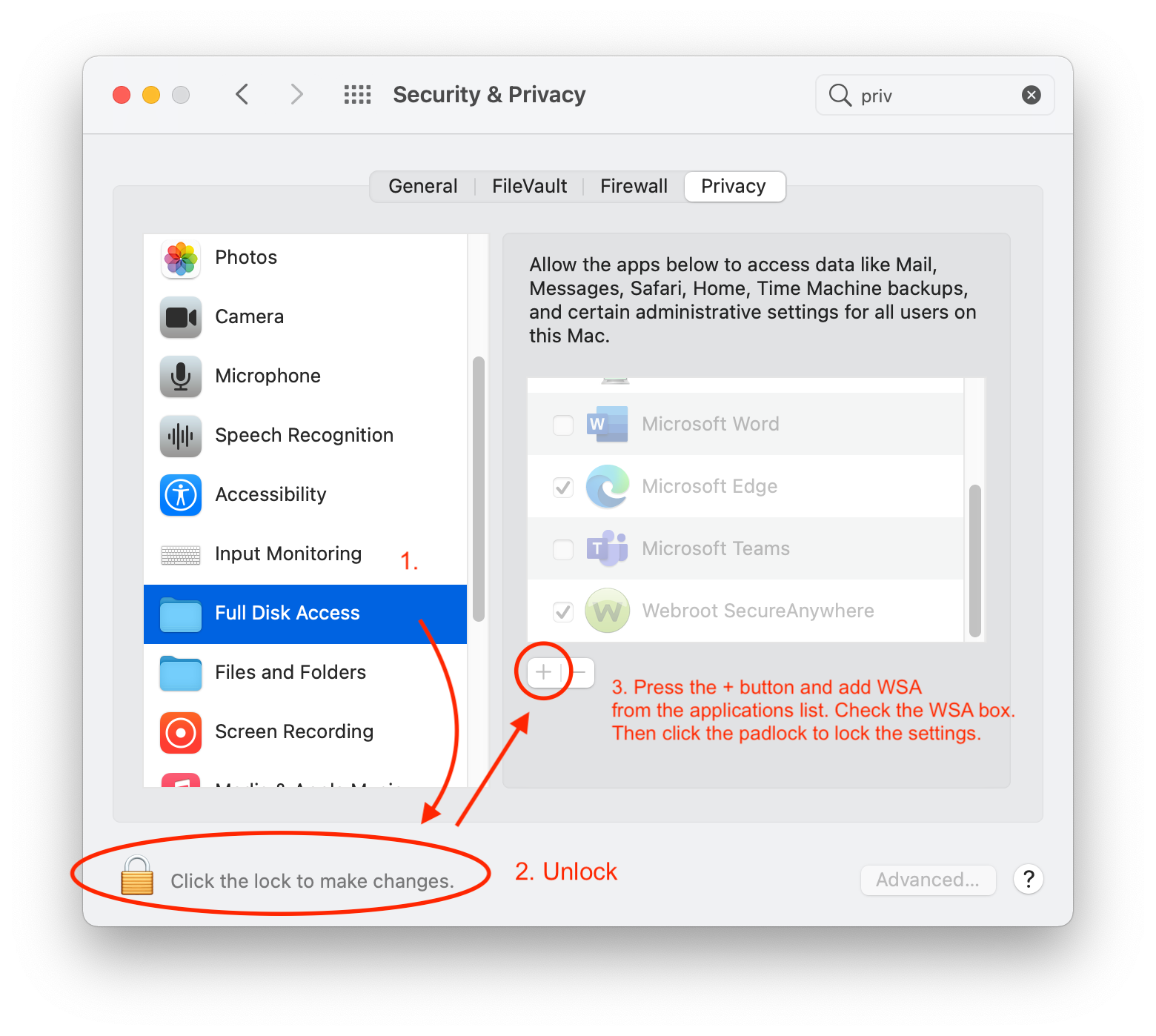 View original