The cloud backup system that I use will not install it's updates because webroot is interferring. I've disabled everything, but it's still not installing. Is there a simple way to disable everything temporarily?
Best answer by BurnDaddy 1 September 2018, 18:54
Hi kaerophil,
Welcome to the Webroot Community.
In addition to the great info that
@
has posted.
Are you sure you're right-clicking the Webroot icon in your system tray?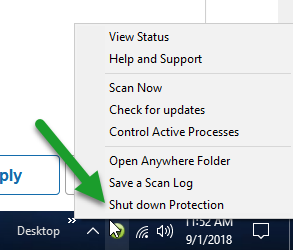 View original