WRSkyClient.x64 was trying to connect to the internet.
Why would Webroot Not trust one of it's own processes?  Seems strange.
Best answer by TripleHelix 28 May 2020, 03:51
Hello @LanTX 
So your saying that you got a message from Webroot's firewall or AV about WRSkyClient.x64? That is an odd one because I use a 3rd party Firewall and WRSkyClient.x64 asked to call out today but nothing from WSA on my end. Maybe @BradW or @PVaddi can give us some info!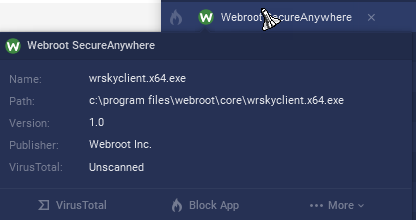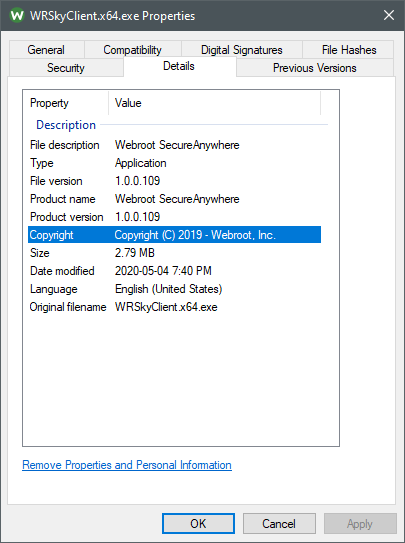 Thanks,
View original