I am unable to log in to my WSA app. I get the following message.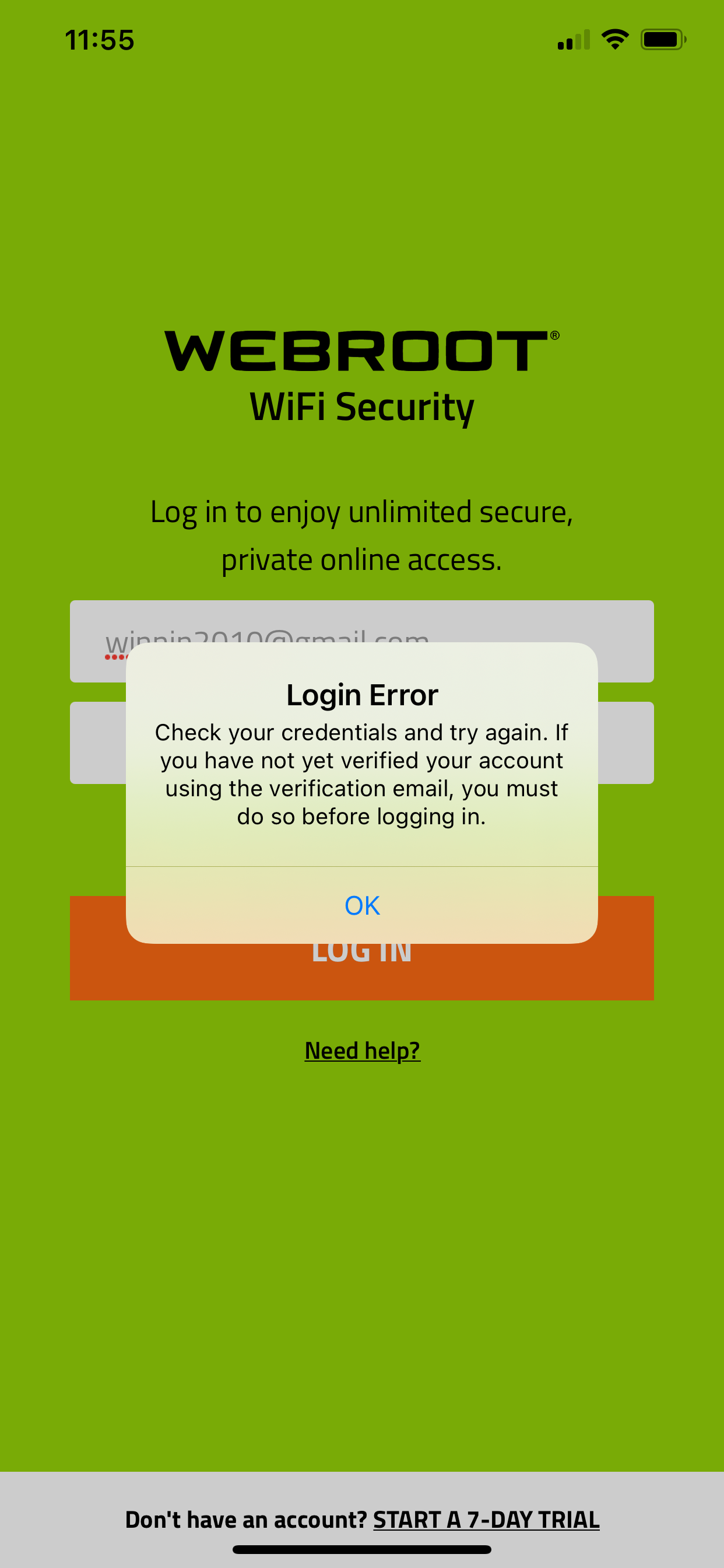 Best answer by TripleHelix 31 December 2020, 16:48
Hello @Joshua Andrews 
For things like this it's best to Submit a Support Ticket and they will sort it out for you.
Note: When submitting a Support Ticket, Please wait for a response from Support. Putting in another Support Ticket on this problem before Support responses will put your first Support Ticket at the end of the queue. A reply from Support should take from 24 to 48 hours but could take a little longer because of COVID 19 and the Webroot Employees are busy working from home.
Thanks,
View original