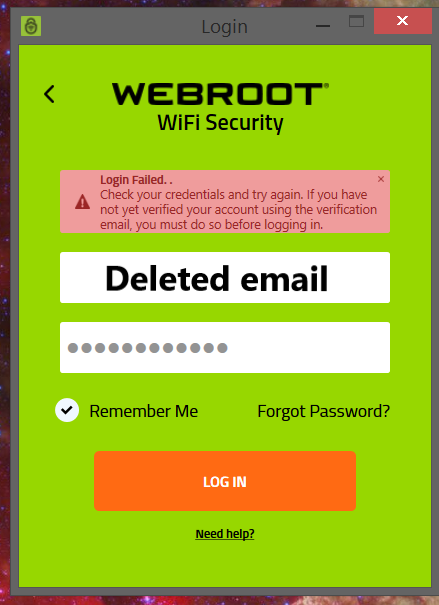 Keep getting login failure message on my WiFi login screen.  Problem has started since recent subscription renewal.  I have a Webroot account which shows WiFi Security active but shows no days left for subscription.
Best answer by pstonethompson 14 February 2020, 19:04
@denrich56 I have consulted internally and your license seems fine. I have resynced it in case your previous expiration was cached somewhere so can you try again and let me know how you get on?
View original